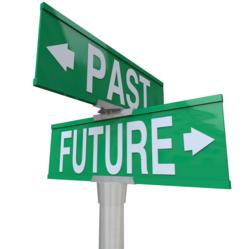 What many people don't realize, is that most people who overcome drug or alcohol problems do so without ever going to treatment or meetings. They simply make a commitment to change and follow through on that commitment.
Amsterdam, NY (PRWEB) January 10, 2013
Each year thousands of people make a resolution to change their substance use habits. St Jude's has created some tips to help those people stay on track without becoming involved in the alcohol or drug rehab cycle. The Saint Jude Program is an educational and social process that incorporates the following principles.
Executive Director Michelle Dunbar states: "While statistically it is true that most people have abandoned their New Year's resolutions before the end of January, there are still many that follow through with their resolution to make healthier lifestyle changes. What people don't realize is that most people who overcome drug or alcohol problems do so without ever going to treatment or meetings. They simply make a commitment to change and follow through on that commitment."
Realize your goals for the new year-- First, analyze your past behavior patterns as a means to learn how to problem solve more effectively. This self analysis will cover both the negative and positive aspects of how you have chosen to behave in the past, and what can be learned from these patterns of behavior. By learning from the past, you can then take that knowledge and apply it to your current lifestyle and the future. After you have thoroughly completed analyzing your past behaviors, create and apply short and long term goals for a more fulfilling future through a solid, written, plan.
Don't live in fear. --Don't let alcohol become who you are; the biggest misconception about drugs and alcohol is that they have powers to control the mind and body. The alcohol does not come alive and raise your hand to drink more. Know that you have control over alcohol or any substance and your own life and choices. The one damaging thing about rehab is that the idea of a "disease" is reinforced over and over again. It will leave someone feeling like they have no hope or chance of living a normal life without the thought of alcohol or drugs.
Be open to positive change and visualize it. --Making lifestyle changes may not be easy and that may be especially true for those who are trying to overcome alcohol or drugs. Change requires a commitment and work. It's okay to come out of a comfort zone and take some risks. It will be well worth it later when you have achieved something you thought you could not. In 2013 make an oath to yourself to treat your body better, and embrace new things and experiences.
Be responsible for your own happiness. --Right now if you are unhappy with the way that life has gone for you it is time to take matters into your own hands. Take responsibility for your choices and actions going forward. Before getting high or drunk think of the risks and consequences, is it worth it for a temporary fix?
Understand who you are and who you want to be! --In order to change your habits you must understand what you want out of life. You can start each day by assessing what small changes in thought and behavior would make you a better person or bring you closer to the person you want to be? Ask yourself, what would make you the happiest? What are your interests, likes and dislikes, and what are your talents? As you take the time to assess what you really want for your life, you will gain direction which will enable you to create a successful future.
About St Jude Retreats:
The St Jude Program is a true alternative to alcohol and drug rehab programs. Currently there is a 25% off promotion on the St Jude's Home Program will allow those who have made the decision to stop drinking or using drugs to reanalyze their life choices in the privacy of their own home. The offer will be valid from January 1, 2013 until April 1, 2013 for any product. Anyone who is interested in purchasing the St Jude Home Program can visit the site here and enter SOBERPR2013 in the code line.
The St Jude Program which is neither rehab or treatment can help you become a new person, and make the year a fresh start. For more information visit:
St Jude Retreats You Tube Channel
St Jude Retreat's Facebook Fan Page