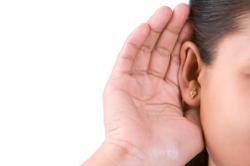 Excellent communication between St Jude Retreat facilities and to the families of our guests is just another aspect of our level of care, which rises above that of other programs.
Amsterdam, NY (PRWEB) July 26, 2012
Beginning August of 2012, Saint Jude Retreats will begin using a new Voice Over Internet Protocol (VoIP) phone system made available through the provider, Logical Net. The new phone system will help employees communicate better from the corporate office to various retreat house locations in upstate New York and New York City offices. The new phone system will also allow all employees to check their voicemail through remote web access. This feature will allow parents or guardians to be able to reach a guest at one of the retreat houses more efficiently and through a shorter process.
The new phone system will allow staff to constantly monitor their voicemails, even if they are at home. A text message and email will be sent to that individual to make them aware that they have received a voice message. This cost-effective system will help make sure that Saint Jude's staff are always aware if a parent is trying to check in or has a pressing question. The phone system will also inner connect all phone lines through their New York locations and throughout the United States through a simple extension system. This ability creates more efficient quality control at all facility levels.
Tush Nikollaj, CEO of Logical Net adds,"Our VoIP solution saves money for business and provides the flexibility, reliability and performance not found in traditional phone systems. Our systems can easily connect multiple office locations without the need of costly hardware or complicated setup."
Daniel Hidalgo, Senior Marketing Executive states, "The St Jude Retreat House relies on a high-quality phone system, as it is the primary way we communicate with potential guests, information calls, staff, parents and or guardians. It is imperative to have an excellent communication system in place to assure that we are proving the best service and experience to both parents or potential guests. We have simply outgrown our current system. Communication between facilities and to the families of our guests is just another aspect of our level of care that rises above that of other programs where communication is sub-par at best."
Saint Jude Retreats® is a non-disease based, non treatment drug and alcohol program implementing proprietary methodology called Cognitive Behavioral EducationSM(CBE). The program is the only effective alternative to alcohol rehab and drug treatment centers in the United States. The program is endorsed by internationally acclaimed professionals and addiction research authors such as Prof. Emeritus David Hanson, PhD; Prof. David Rudy, PhD; Dr. Joy Browne and the late Joseph Vacca, PhD, among others.