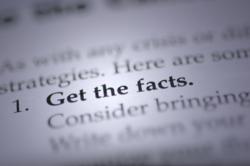 There is no data that supports long term replacement therapy maintenance is necessary or helpful; yet there is an abundance of data to support that it is actually harmful.
Amsterdam, NY (PRWEB) November 14, 2012
According to a trial study released by Catalyst Pharmaceutical Partners, after being tested, treatment by vigabatrin was lackluster and did not lead to a "significant amount of cocaine free subjects." The St Jude Program, offered at the St. Jude Retreats, a leading non-treatment alterative to drug treatment, does not adhere to replacement pill or maintenance programs as a means of curing a drug addiction and the researchers there have made their thoughts known for decades on this topic.
Through cognitive educational methods the post-program results of abstinence and moderation at St. Jude's have been many times higher than the published results received from vigabatrin trials.
According to the study, Vigabatrin, which can be compared to another popular replacement drug, suboxone, not only failed to produce cocaine-free subjects but it also did not meet "secondary end points of fewer negative urine tests or fewer cocaine-free days by subjects during the study period."
Chairman of St Jude Retreats, Mr. Mark Scheeren when questioned about the study responded, "I'm not surprised by the failed results of this drug. There are no chemical solutions to a drug or alcohol problem, because cocaine use is not caused by brain chemistry, but rather by values, choices and emotions. Using prescription pills as a blocker or replacement for getting high is absurd. Replacement therapy solves nothing and simply reinforces the treatment idea that you still have no control over your thoughts and actions. How can that end up positive?"
The Saint Jude Retreats are a non-disease, non-treatment based drug and alcohol program implementing proprietary methodology called Cognitive Behavioral EducationSM(CBE). The program is the only alternative to alcohol rehab and drug treatment centers in the United States and currently is 85% more effective than treatment. The program is endorsed by internationally acclaimed professionals and addiction research authors such as Prof. Emeritus David Hanson, PhD; Prof. David Rudy, PhD; Dr. Joy Browne and the late Joseph Vacca, PhD, among others.