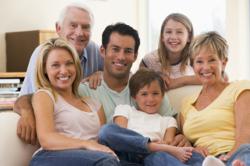 While it is true that families cannot control the behaviors of the substance user, there are strategies they can use to build a more positive relationship with them and improve their overall happiness.
New York (PRWEB) February 19, 2013
St Jude Retreats has announced today that their much anticipated Family Program Workshops will launch on March 7, 2013. These small, personalized two-day workshops will initially be exclusively available to anyone whose loved one is currently in or has previously been enrolled in the St Jude Retreats Program, but will eventually be open to the general public in the next few months.
Family and friends will learn how to deal more effectively with the substance user and how they can build and create success in their own life, separate from the choices of their loved one is making. Families of substance users often struggle with feelings of guilt, shame, anger and resentment. Overall, the workshop will provide the families with long term solutions to these common issues and better equip them to help the substance user on their path to overcoming alcohol and/or drug problems successfully.
Throughout the two-day workshop, families and friends of substance users will gain a research-based common sense approach to addiction and be provided solutions that they can implement to not only improve their own lives but also help their loved one who is struggling. Family members will learn some truths about addiction and treatment and they will also learn that no matter what they have been told, they are not the cause of their loved one's substance abuse. Additionally family members will be able to arrange private meetings with program staff including their loved one's instructor or the program director.
If a family member is unavailable to attend the program, they will have access to a private portal called the St Jude's Corner, where they can also obtain reading materials. The St Jude's Corner is a member's only private site which is used by parents, relatives or friends to gain information on their loved one's stay at St Jude's, to check daily schedule and activities, to have private contact with staff and now to access information on the Family Program. The digital copy of the Family Program as well as St Jude's Corner can be accessed by tablets and mobile devices. These materials will additionally be available in hard copy for a small fee.
Executive Director of St Jude Retreats, Michelle Dunbar, is the Family Program Developer and will be the Instructor of the workshop.
Dunbar quotes: "Whereas treatment programs oftentimes place blame on families for the substance users' continued problems by placing labels such as dysfunctional, codependent, and enabler, the Saint Jude Program unravels these harmful labels. Our goal is to educate family members on what addiction is and what it is not. We must dispel harmful mistruths and labels so families can begin rebuilding their lives. While it is true that families cannot control the behaviors of the substance user, there are strategies they can use to build a more positive relationship with the substance user as well as improve their own happiness and sense of well-being."
Mrs. Dunbar has over 20 years experience working with families and has a background in Research Psychology and program instruction. Along with her education experience, Dunbar has personal experience in this field, as someone who has overcome a substance use problem in the past and has helped close family members overcome this same struggle.
The St Jude Retreats is a non-disease, non-treatment based drug and alcohol program implementing proprietary methodology called Cognitive Behavioral EducationSM(CBE). The program is the only effective alternative to alcohol rehab and drug treatment centers in the United States. The program is endorsed by internationally acclaimed professionals and addiction research authors such as Prof. Emeritus David Hanson, PhD; Prof. David Rudy, PhD; Dr. Joy Browne and the late Joseph Vacca, PhD, among others.
St Jude Retreat's Facebook Page
St Jude Retreat's Google + Page