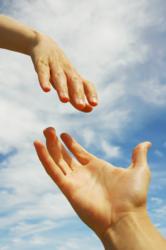 Hopefully this video message can be the beginning of realizing that there are permanent solutions to substance use problems.
Amsterdam, NY (PRWEB) August 21, 2012
A revolutionary alternative to rehab programs world-wide, St. Jude Retreats has created a new video which provides a message of hope to those who may be struggling with a drug or alcohol problem. The video provides information on the program itself but also covers concepts that a substance user may not have heard before. This short video features Chairman, Mark Scheeren who explains the power of personal change, personal responsibility and what makes the St. Jude Program so different from drug and alcohol rehabilitation programs and treatment options available.
Scheeren also explains in detail the brain's ability to continuously adapt and change and develop new, more productive habits; a relatively young science known as neuroplasticity. He reveals the truth about addictions, and sends a sincere message to those who are struggling and have lost all hope or strength.
Scheeren quotes, "When people watch this video, I want them to know that everyone deserves a chance to start over. Not only have individuals been made to believe they are weak and powerless, but they are also told they will need treatment for the rest of their lives. This of course, is not true, and hopefully this video message can be the beginning of realizing that there are permanent solutions to substance use problems. Even more importantly I want people to know that they can live with greater happiness, satisfaction and fulfillment!"
The program's goal is to help people to change their lives and realize that they are not diseased or sick with addiction. The program has been praised by numerous addiction specialists, researchers and professors who have all done extensive in the addiction field. The program has already helped thousands of people get their lives back on track without ongoing therapy, meetings or treatment.
The St. Jude Retreats program is a non-disease, non-treatment based drug and alcohol program implementing proprietary methodology called Cognitive Behavioral EducationSM(CBE). The Saint Jude Program is the only effective alternative to alcohol rehab and drug treatment centers in the United States. The program is endorsed by internationally acclaimed professionals and addiction research authors such as Prof. Emeritus David Hanson, PhD; Prof. David Rudy, PhD; Dr. Joy Browne and the late Joseph Vacca, PhD, among others.