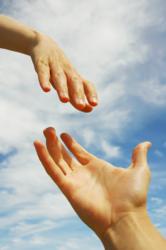 The most effective interventions are unemotional, non-judgmental and not accusatory. They come from a place of kindness, empathy and love.
Amsterdam, NY (PRWEB) July 05, 2012
Saint Jude Retreats a non-treatment, non 12 step program does not support the idea of large group interventions. The most recent public intervention involved Melanie Griffith's family who finally convinced her to attend rehab as reported by ABC News. Professional and group interventions may be successful at getting users into rehab, but are largely unsuccessful with respect to substance users completing the program and making lasting lifestyle changes. Additionally, there is a great risk of pushing the substance user further away from a solution. It is important for family members to understand that without taking extreme legal measures no one can be forced into alcohol or treatment against their will. There are however, much more effective ways to approach a substance user about changing a drinking or drug habit.
Michelle Dunbar, Executive Director of Saint Jude Retreats adds, "Telling someone they have a drinking or drug problem is a matter of opinion, not a statement of fact, and only provides fuel for argument. The most effective discussions are unemotional, non-judgmental and not accusatory. They come from a place of kindness, empathy and love. Families additionally need to think of themselves and how they would want to be treated if struggling with this problem."
Read on for more useful intervention tips:
Keep It Small—The meeting should be one on one, or no more than two people talking to the substance user in a private, secluded location that is familiar and comfortable to the substance user. Having a large group intervention of three or more people in addition to the intervention professional can make a substance user extremely defensive. Large groups can not only be overwhelming, but are not conducive for the substance user to talk freely and discuss his/her concerns. Additionally, the smaller the group the more impact it has on the user; if they hear the concerns of only the one or two closest to them it makes more of an impact than hearing the rambling concerns of numerous people who are all emotionally charged.
Use A Non-Confrontational Tone—Although family members may have earned the right to their anger and deep concern, it is recommended they stay calm and talk in a concerning, yet unemotional tone. A confrontational meeting is usually counterproductive and may encourage the substance user to discontinue contact or communication, thereby minimizing the family's chances to help in the future. Each person, including the substance user, can calmly take their turn to speak to address any concerns, and when the substance user speaks, it is most important to really listen to what they have to say.
Using Positive Language--Avoid using the words such as, "addict", "addiction", or "diseased" as these words are judgmental in nature and once again a matter of opinion. They also increase the substance user's feelings of self-pity and victim mentality. The goal of the meeting isn't to further prolong the problem but to build open lines of communication and create hope and a desire within the substance user to change their behaviors. Family members should reinforce to the user that they do have the power within themselves to change the behaviors they have been exhibiting and build a positive future.
The Saint Jude Retreat offers a Family Liaison program that has proven to be more effective than traditional intervention methods. To learn more about this program visit the page Saint Jude Retreat's Website.
About Saint Jude Retreats: Saint Jude Retreats is a drug and alcohol program implementing proprietary methodology called Cognitive Behavioral EducationSM(CBE). The program is the only truly effective alternative to alcohol rehab and drug treatment centers in the United States. Saint Jude Retreats has been helping people overcome alcohol and substance use problems through their research-based program since opening its doors in 1992. The Saint Jude Retreats program is endorsed by internationally acclaimed professionals and addiction authors, such as Prof. Emeritus David Hanson, PhD; Prof. David Rudy, PhD; Dr. Joy Browne and the late Joseph Vacca, PhD, among others.