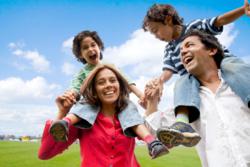 I'm so happy that my parents found the St Jude Program and that I never gave up on myself.
Amsterdam, NY (PRWEB) October 04, 2012
"All they told me in rehab was, you're an addict, you're never going to get better," quotes Jen a past guest of St Jude Retreats. Jen references this quote from the past treatment she had before finding the St Jude Program. As of October 1, 2012, St Jude Retreats has released another testimonial video in their new series of program videos. The video collection contains, past guest reviews and professional opinions by well know addiction specialists such as Peter Venturelli PhD, Ken Anderson of HAMS Network, David Hanson PhD and Laurel Sharmer PhD. The newest video is a collection of past guest opinions as they talk about their own personal journeys, past rehab experiences and how St Jude's has changed their lives and is different from anything else they have experienced before.
One of the most touching stories in the testimonial video is Joanne's, who along with struggling with alcohol had developed cancer. Joanne explains in the video her fear of being labeled an alcoholic for life by programs such as Alcohol Anonymous (AA) she quotes. "I hated that when people looked at me they saw cancer, I had a bald head and all and was a poster child for cancer, I knew if I put myself in AA, I would forever be the poster child for alcoholism," she finishes by saying, "that's not what my legacy was going to be." The four testimonials offer a brief collection of opinion but St Jude's has also complied four full-length testimonials.
All the videos can be found at the St Jude Retreats Youtube Channel.
The Saint Jude Retreats is a non-disease, non-treatment based drug and alcohol program implementing proprietary methodology called Cognitive Behavioral EducationSM(CBE). The program is the only effective alternative to alcohol rehab and drug treatment centers in the United States. The program is endorsed by internationally acclaimed professionals and addiction research authors such as Prof. Emeritus David Hanson, PhD; Prof. David Rudy, PhD; Dr. Joy Browne and the late Joseph Vacca, PhD, among others.