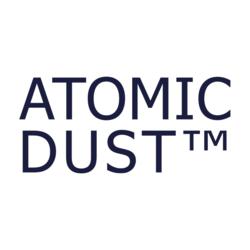 "So many people think business-to-business means boring. We don't believe it has to be that way, and we're honored to be recognized for our approach." - Mike Spakowski
St. Louis, MO (PRWEB) September 14, 2011
From the Starlight Room atop the Chase Park Plaza, the future of Marketing & Advertising in St. Louis looks bright – as evidenced by the record number of entries in the 2011 Targeted Advertising and Marketing (TAM) Awards. St. Louis agency Atomicdust took 23 of the awards.
The company was also recognized with the People's Choice Award, for a multifaceted superhero-themed award created for Mosby's Nursing Suite, and earned a sweep of the blog category.
The Superheroes of Nursing Campaign was among the evening's most celebrated efforts.
The campaign invited nurses across the country to nominate their peers for their excellent work in one of four categories. The Facebook-based campaign also included a T-shirt giveaway. The response has been phenomenal.
"People are excited to nominate people they know as superheroes," said Mike Spakowski, principal and creative director at Atomicdust. "We've sparked some real conversations about nursing and generated interest in the products."
The annual awards show is the only one dedicated exclusively to honoring business-to-business marketing excellence. "So many people think business-to-business means boring," Spakowski said. "We don't believe it has to be that way, and we're honored to be recognized for our approach."
Atomicdust won the following 2011 TAM awards:
People's Choice
"Superheroes of Nursing Campaign" Client: Elsevier
Best in Class
"Even Rock Stars Still keep day jobs"
Client: Converse Works Category: Spread or Larger
"Atomicdust blog"
Client: Atomicdust Category: Blog
"CPMRC Meaningful Use Roadmap"
Client: Elsevier Category: Website development / landing page
"Mosby's Nursing Superheroes Campaign"
Client: Elsevier Category: Campaign, 3 or more elements
"Savvy surroundings identity"
Client: Savvy Surroundings Category: Logos or trademark design
"Next Event Invitation"
Client: Stibo Systems Category: Business Meetings/Events, Print/Graphic Design
Gold
"Mosby's Nursing Superheroes Campaign"
Client: Elsevier Category: Social Media Marketing
"New Cover Blog"
Client: Matt Roeser/Atomicdust Category: Blog
"Hot Pepper Invite"
Client: Gateway EDI Category: Business Meetings/Evens, Print/Graphic Design
"Gateway EDI General Email Campaign"
Client: Gateway EDI Cateogry: Electronic Direct Marketing
"Performance Manager Banner Ads"
Client: Elsevier Category: Online advertising
Silver
"Santa Meet & Greet"
Client: Gateway EDI Category: Single Printed Mailing Piece
"Reimbursement Manager Landing Page"
Client: Gateway EDI Category: Website Development, Landing PAge
"Superheroes of Nursing Contest"
Client: Elsevier Category: Special Promotion
"New hire ad"
Client: Gateway EDI Category: Full-page advertisement
"NEXT Logo design"
Client: Stibo Systems Category: Logos or trademark design
"Clinical Decision Support Island Exhibit"
Client: Elsevier Category: Peninsula or Island Exhibit
"Yurbuds website"
Client: Yurbuds Category: Website development, e-commerce
"Mosby's Nursing Suite Connect blog"
Client: Elsevier Category: Blog
"Out of the office Invitation"
Client: Gateway EDI Category: Trade show promotions and attractions
"CPMRC Meaningful Care ads"
Client: Elsevier Category: Print Campaign, Two or more advertisements
Red/Tie
"External website"
Client: Gateway EDI Category: Website Development, Internet or Intranet
# # #