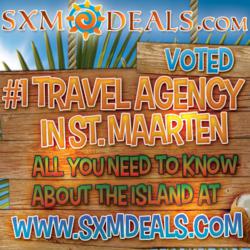 SXM Deals and SXM Privilege partnership provides unprecedented tourism discounts in St. Martin
(PRWEB) December 07, 2012
SXM Deals is very excited to announce that in the coming month, January 2013, it will be partnering with SXM Privilege. The SXM Privilege card grants more shopping power for a better vacation. Island visitors that purchase the SXM Privilege card will now benefit from deep discounts that range from 10% to 20% off at over 200 over participating restaurants, spas, tours, clubs and shops around the island.
St. Martin has always been a tropical paradise with stunning beaches, fun activities and a busy nightlife. With the announcement of this new partnership, tourists to the popular vacation spot will now have additional benefits. With this new partnership, SXM Deals will be adding over 20 excursions to the discount list for all members. There are currently over 5,000 SXM Privilege card members and growing. Participating local tour operators in this new partnership include Eagle Tours, the Celine Catamaran, Passaat Classic Cruises and many more.
The island is well known for its international airport that sports the world's smallest runway where Jumbo jets land and take off, just a few feet away from beautiful Maho Beach.
St. Martin is a favorite vacation venue for all kinds of people, from the rich and famous whom arrive on super yachts to families seeking a sun filled adventure.
Regardless of interests, SXM Privilege has great deals for all types of people. The island boasts more than twenty casinos for tourists that want to experience the exciting St. Martin nightlife. For families visiting the island, St. Martin hosts various beaches each unique and inviting. Through SXM Privilege and SXM Deals, families can access discounts for various adventures and restaurants. SXM Deals provides a wide variety of discounted St. Martin activities ranging from scuba diving and catamaran tours, to jet skiing and sailing.
With such a flourishing tourism industry, SXM Deals has worked hard to provide an even bigger and more diverse selection of activities and excursions on its website. Visitors can learn from a wealth of information about the island, book a tour, or a St. Martin hotel. SXM Deals is the only online travel agency dedicated specifically to the island of St. Martin and SXM Privilege is the only company dedicated to travel and tourism discounts associated with the island. The announcement of this new partnership will provide unprecedented discounts to enhance all getaways to St. Martin.
SXM Deals headquarters is located in Montreal, Canada, where all web development and projects takes place. The awesome team that runs day to day operations for all lucky customers is made up of Canadians and St. Martin locals with one mission in mind--deliver the best vacation experience yet!
St. Martin is one of the most popular Caribbean getaways that has become even more affordable with this new partnership between SXM Deals and SXM Privilege. SXM Deals currently helps hundreds of Americans and Canadians every month plan a St. Martin island vacation. To find out more information about the island or to become a SXM Privilege member, please visit SXMdeals.com
Explore St. Martin now!