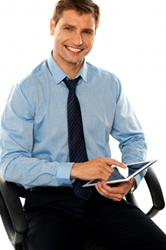 The capital that is raised by our company comes from safer investing strategies in the housing market to grow portfolios for clients
Baltimore, MD (PRWEB) September 11, 2014
New alternatives to regular investments in the stock market are helping one investment company to build wealth for adults this year. The JWB company at http://jwbrealestatecapital.com/turnkey-investments is now using it stock market investment alternatives in real estate to provide new options for its clients.
The investor programs that are now supplied this year to clients are centered around the rental industry in the state of Florida. New properties have been acquired and built by the JWB company that are allowing easier entries into the housing market for would-be investors seeking non-stock related income streams.
"The capital that is raised by our company comes from safer investing strategies in the housing market to grow portfolios for clients," said one JWB Real Estate Capital source.
The new construction projects that have been in place since 2013 by the JWB company has contributed to the rise in monthly income for clients around the Jacksonville area this year. Growing markets like Arlington are now a part of the long-term JWB investing areas that are securing more income for investors.
"Our company supplies the means to invest in the housing market and also provides training sessions to new clients to make certain success is achievable in the industry," said the source.
The JWB Real Estate Capital website now features access to a blog area that receives daily updates and tips for investors. The blog at http://jwbrealestatecapital.com/blog is packed with investing and business information that is designed to offer educational materials to adult investors.
About JWBRealEstateCapital.com
The JWBRealEstateCapital.com company supplies alternatives to investment clients in the U.S. and in other countries to help build housing portfolios. The company has been promoted in top publications over the past eight years for its rental home programs. The JWBRealEstateCapital.com company now has a full-time team of professionals who work daily with clients to manage more than 300 houses in the state of Florida.