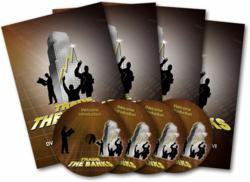 With "Trade the Banks," investors need no previous experience or special skills.
Austin, TX (PRWEB) September 23, 2012
Stock markets have perplexed traders since they came into existence, said a recent article from AbsoluteWealth.com. They gave people opportunities to earn money by backing businesses and commodities and cashing in on their success. The feeling of risk and reward attracted lots of people and lots of money, and they were making it rich with little effort. Nowadays, the article said things aren't quite so cut and dry.
The current economic environment has caused many traders to stop trying to make money in the markets, claimed the article. "Trade the Banks," a new investing system created by Guy Cohen and being released in conjunction with Absolute Wealth, is showing traders how to spot the moves that represent the biggest market shifts, and the biggest opportunities for success.
With "Trade the Banks," investors need no previous experience or special skills, said the article. The program uses the innovative OVI scanner, which Cohen developed as a key indicator to signal worthwhile trades. The OVI shows traders what banks, insurance companies, hedge funds, and other financial institutions are doing in the markets.
Those entities are the ones that hold the most power and the largest level of influence on the markets, said the article. That's why "Trade the Banks" is so beneficial; it makes suggestions through the OVI after the market has revealed itself. That way, members of the program are able to copy the same trades the banks make, and the article said they can ride their coattails to profits.
"Trade the Banks" gives users a unique way to anticipate the market, but doesn't involve any grandiose predictions or blindfolded guesses. The OVI scanner highlights the most attractive moves by the most powerful financial forces, and allows the average trader to see things seasoned pros can't even detect. The article said it's like night-vision goggles for the stock markets.
Absolute Wealth is an expert team of real investors and advisors devoted to identifying winning strategies for exceptional returns. Members subscribe to the company's Independent Wealth Alliance for professional investment analysis and recommendations on the latest market trends and progressions. For more information and subscription instructions, visit AbsoluteWealth.com.
If trading were made to be as easy as buying a lamp on Amazon.com, the online article said plenty more people would jump at the chance to earn additional income. "Trade the Banks" makes it that easy, and members can get started investing immediately after they join the program. Even though the stock markets aren't making everybody instantly rich doesn't mean there isn't money to be earned, said the article.