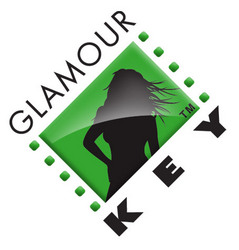 One keyer won't do it. You've got to look at it like a puzzle. [Some of our shots] have as many as ten keys.
Port Saint Lucie, Florida (PRWEB) September 10, 2009 -
Jon Schellenger, VP of Production for GlamourKey, took the message of GlamourKey.com to Creative Planet's Digital Production BuZZ this past week. "If you're looking for stock media focused on beauty and fashion and glamour, look no further than GlamourKey.com," said host Larry Jordan. Larry Jordan is the Creator and Editor-in-Chief of "Edit Well," the Rich-Media Newsletter for Final Cut Pro.
When asked how GlamourKey achieved its technical proficiency, Jon Schellenger said, "One keyer won't do it. You've got to look at it like a puzzle. [Some of our shots] have as many as ten keys." Jon Schellenger said it can take a few days to create a clip ready for purchase. The result is something the buyer can instantly use by downloading, dragging and dropping into place.
Jon also talked about the workflow from the RED ONE Digital Camera to acquire the footage, to tweaking colors in RED Alert, to keying in Shake. "I'm kind of old school, and my mind works the way the node-based software [like Shake] works." He emphasized that all the work creates stock footage that is easy to use with any editor or compositor.
The hosts teased Jon about his commitment to protect each strand of hair in every model he shoots and every completed clip he produces. Jon believes hair is the signature of a great composite. "We're talking with obsessive-compulsive Jon Schellenger," teased co-host Michael Horton. Horton is the founder of the Los Angeles Final Cut Pro User Group with more than 5,000 members.
The hosts also commented on the GlamourKey's GlamourPops - where a model pops up into the scene. Jon Schellenger says GlamourPops can be used in a variety of ways, giving the customer endless choices.
The hosts also commented on the use of dramatic lighting. Jon Schellenger says mixing up the lighting also gives the end user more choices.
Jon ended the interview by talking about the excitement of bringing new glamour photographers and cinematographers to join the team at GlamourKey. It's a project that could bring content in from around the world.
The Digital Production BuZZ is talk radio for digital production, post production and distribution. It can be found at digitalproductionbuzz.com and on iTunes.
GlamourKey was founded in 2008 to become the first stock footage and photography website to focus exclusively on Glamour. It's growing library of keyed-out footage with embedded alpha channels and location and studio shots are available in a variety of formats. GlamourKey acquires its content using a RED ONE Digital Camera to offer unmatched quality.
For more information on GlamourKey please visit GlamourKey.com or call Lon Zimmerman, VP of Marketing, directly at 561-758-6653.
# # #