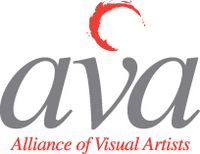 We are witnessing a revolutionized business model in our midst
Atlanta (Vocus) October 13, 2009
The Stock Artists Alliance (SAA) announced today that it will merge with the Alliance of Visual Artists (AVA), an umbrella organization representing five photographic associations and some 45,000 professional photographers worldwide.
SAA, the only photography association dedicated specifically to the needs of professional stock photographers, represents more than 400 members. With the merger of the two groups, it becomes the sixth photographic association to join AVA's family, which also includes Professional Photographers of America (PPA), Society of Sport and Event Photographers (SEP), Evidence Photographers International Council (EPIC), Student Photographic Society (SPS) and Commercial Photographers International (CPI). The merger becomes effective immediately.
"This is an exciting time for all of our AVA associations," comments AVA chief executive David Trust. "By joining together, each of our associations is able to keep a unique identity, while tapping into operating efficiencies and economies of scale. And that translates into greater benefits for all members."
One of the most significant, immediate benefits of the merger for SAA is newly acquired strength in numbers on Capitol Hill. A longtime active proponent for copyright, SAA can now join AVA's more aggressive and well-funded lobbying campaign, effectively giving all six associations a greater voice. Current advocacy efforts on Capitol Hill are focused on the national debate on health care and its accessibility to photographers and other small businesses, while continually spreading the pro-copyright message.
"We are witnessing a revolutionized business model in our midst," says Shannon Fagan, president of SAA. "Stock photography licensing has evolved and methodologies have changed. What we considered as protocol is no longer, and it is our duty as active professionals to retool, rethink and realign our goals. We are extremely proud of SAA's success, and we are pleased to align ourselves with AVA to give our members the best opportunities for sustained growth and leadership in this rapidly changing industry."
In addition to the added influence in Washington, the merger opens up new educational and networking opportunities for all association members. SAA members will have access to AVA's bundle of membership benefits. The addition of SAA will also widen the educational scope of Imaging USA, the first photographic convention and expo of the year, hosted each year by AVA. With today's merger, a slate of classes dedicated specifically to stock photography will be planned for the January 10, 2010, event.
"We learned early on that photographers want to associate with people with like interests and business models," adds Claire White, AVA's Allied Associations manager. "This type of merger only works if each organization can keep its identity as it contributes to the combined success of the whole. SAA brings a unique perspective that was needed in our group. We are thrilled to welcome them into the fold."
About the Alliance of Visual Artists (AVA):
Better known for its largest association, Professional Photographers of America, AVA also holds the Society of Sport and Event Photographers, Commercial Photographers International, Evidence Photographers International Council, the Student Photographic Society and now the Stock Artists Alliance. As the world's largest umbrella group of professional photography associations, AVA exists to increase the benefits and services to professional photographers through the professional and efficient administration of photographic and other visually-oriented associations. For more information, please visit http://www.AllianceofVisualArtists.com.
About Stock Artists Alliance (SAA):
SAA is the only trade association focused on the business of stock photography. SAA supports its membership with exclusive benefits to enable and enhance their stock businesses. SAA also speaks up for the interests of stock artists with a clear and powerful voice in the licensing industry. The heart of SAA's mission is education and advocacy concerning core issues, such as the need to better protect and promote licensing through the use of standardized metadata. Learn more at http://www.stockartistsalliance.org. Follow SAA on Twitter (http://twitter.com/stockartists).
Contact:
Claire White, Allied Association Manager
Alliance of Visual Artists
404.522.8600, ext. 254
###