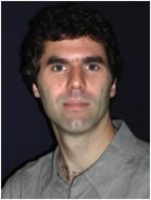 Monterey, CA. (Vocus) October 20, 2009
Footage Search, Inc., the stock footage leader of the highly successful OceanFootage and NatureFootage collections, revealed today the release of their newly designed stock footage portals and an all-new, streamlined means of licensing stock footage. The OceanFootage and NatureFootage websites now have a fresh new look and are loaded with fabulous new tools to aid stock footage researchers and purchasers with stock footage research, viewing and licensing.
Some of the exciting changes include greatly expanded stock footage collections. With a provider network now exceeding 250 that includes many of the world's top natural history filmmakers and cinematographers, Footage Search has released a new line of premium HD footage and RED One footage to enhance industry leader OceanFootage and its sister collection site, NatureFootage.
Many new tools and exciting features on the sites add up to a streamlined customer interface. Registered media professionals now have access to immediate SD-quality watermarked preview downloads. Thumbnail video search results offer a nifty mouse-over video preview feature that includes double- and triple-speed fast-forward. Video subjects may also be found via new browse categories and collection highlights, increasing the fun of searches further by illuminating interesting subject features and facts.
Redesigned Clipbin and Cart footage management features allow clients to search, store, and even forward potential footage selections to associates online via email. A new Pricing Calculator tool, featuring new competitive rates, enables quick and easy viewing of license rates based on source material, project type and delivery needs.
The icing on the cake may be in the form of a newly automated orderware system now allows clients to set their project license terms, delivery format and even pay online, greatly speeding the preparation and release of SD and HD content. Footage Search is happy to meet the increase in demand for premium stock footage with an increased staff to assist with licensing and stock footage needs, from research to pricing and delivery.
The Footage Search technology is also the engine behind the stock footage web portals for a number of their providers, including Bahati Productions, wildlifeHD, David Hannan Productions, Peter Roberts Productions and many, many more.
For more information on the new technology, services, and access to the collection sites for pricing, please visit Footage Search.
About Footage Search, Inc.
Footage Search Inc., founded in 2002, is a leading nature and wildlife stock footage supplier to production houses worldwide, and is the leading innovator in media management and distribution technology design and implementation. Footage Search offers two stock footage collections: Industry leader OceanFootage is the largest online collection of ocean stock footage in the world, representing over 250 leading cinematographers worldwide, and NatureFootage is a quickly expanding collection covering all aspects of the natural world. Footage Search also offers stock footage suppliers custom-branded stock footage web sites with the online technology for stock footage asset management, research and licensing.
For more information on Footage Search and the OceanFootage or NatureFootage collections, images, interviews, or additional background information, please contact the Chief Operating Officer, Donna Kaufman, at 1-831-375-2313.
# # #