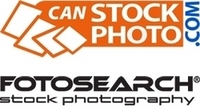 With demand for video growing so rapidly, marketing stock footage is the next logical step for Can Stock
Halifax, Canada (PRWEB) May 6, 2009
Can Stock Photo is pleased to announce that it has begun accepting and marketing the submission of stock footage at its popular microstock web site. Because Can Stock is an affiliate of industry leader Fotosearch, videographers will now be able to submit their clips at Can Stock Photo and have them added automatically to Fotosearch's diverse and ever-growing collection of over 80,000 stock video clips.
"With demand for video growing so rapidly, marketing stock footage is the next logical step for Can Stock," stated Duncan Enman, Can Stock Photo's general manager. "Our partnership with Fotosearch, one of the world's largest footage distributors, lets us present clips to thousands of buyers immediately," he added.
Can Stock Photo's innovative SpeedSubmit™ interface allows contributors to quickly attach releases to uploads and submit batches of video clips in significantly less time than at other microstock sites. To make things even easier, users can upload text files with metadata instead of having to manually enter it. Clips can be uploaded via FTP or sent on DVDs to Can Stock who will personally load them for contributors.
About Fotosearch®
Publitek, Inc., dba Fotosearch, is one of the largest stock image agencies in the world, representing more than 100 royalty free agencies, more than 4 million photos, and over 80,000 stock footage clips. Fotosearch's impressive client list includes international magazines, newspapers, and publishing companies, as well as thousands of major advertising firms in the U.S. and abroad. Visit Fotosearch Stock Photography at fotosearch.com to Find the Perfect Photo Fast™.
About Can Stock Photo Inc.
Can Stock Photo™ is a microstock agency founded by Duncan Enman in 2004. Can Stock Photo represents more than 1,000,000 stock images and has more than 30,000 members. Visit Can Stock Photo at canstockphoto.com.
###