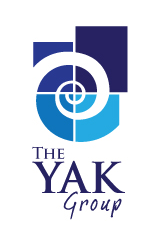 Miami, FL (PRWEB) June 29, 2011
When it comes to stocks and trades many of us are completely lost in the matter, largely unsuccessful at day trading, or lack the solid foundation to get an edge. With YAK as a well-seasoned trading service available to new day traders, there's little room to fail as traders get step-by-step instructions as to how it's done the right way.
YAK, an expert in trading analysis and execution, offers the tools and programs to the individual through all-inclusive and comprehensive online subscription and training services. Providing services specific to a traders needs, YAK helps take the day trading experience to the next level by teaching the ropes and allowing traders to practice trading through the eyes of professional traders. YAK works to amplify profitability and market success.
Monday through Thursday, YAK's chat room subscription service enables online traders to speak directly with a YAK trader and other subscribers about the market. This service shares real-time video projections from a trader who has been featured in both Business Insider and Consumerist. Along with the videos, the technical analysis and live market commentary lets traders know what's going on and how to do it manually. Because YAK is comprised with knowledgeable traders, the chat room exposes day traders to high definition VOIP, the latest buzz, and trade ideas to keep stock traders ahead of the market game.
Equally as useful, YAK's One on One Training uses only the latest technology to offer services specific to an investors trading interests. Need help recovering from a trade? Clueless about shorting, momentum scalping, and ETF trading? YAK provides courses on each subject in a live situation to show day traders just how to eye a trade, how to maneuver through it, what to look for, and when/how to back out. All bases are covered.
In addition to these two services, YAK gives honest feedback from real traders as they start practicing and continue to perfect their trading skills. Take it from actual subscribers "YAK has been a tremendous source of support" and traders will learn "[how] to understand the overall market and how to know what is going on before it`s going to happen." Its proven, dependable, and expert services make The Yak Group a good investment.
For more information please visit the website at http://www.omgyak.com
###