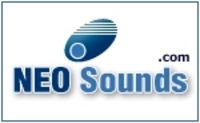 Music expresses that which cannot be put into words
Wilmington, DE (PRWEB) October 1, 2009
"Music expresses that which cannot be put into words," said the writer Victor Hugo. Never is the phrase truer than for business owners, television and film producers, or multimedia developers looking for just the right music track or sound effect to accompany a scene or presentation.
"The online music library at NeoSounds.com has over 18,000 stock and royalty free music clips for producers to choose from," stated Denis Gorodetskiy of Neo Sounds LLC, which recently expanded its music library by adding sound effects to the mix. "We catalog the most diverse collection of genres and themes on the internet. With over 85 classifications to choose from it's almost guaranteed that you'll find a music clip to fit the tone of your project--whether for business or entertainment."
NeoSounds.com's library of royalty free music is formatted for film, video, animation, corporate presentations, on-hold projects, multimedia projects and computer games with prices that are affordable for any budget. For example, the price for IDs start as low $5.95 and full music tracks cost as little as $29.95.
"Customers never pay expensive subscription fees at NeoSounds.com. Our customers pay for a track once and have the right to legally use the purchased music or sound effect for different purposes in as many different audio or video productions as they need," added Gorodetskiy.
NeoSounds.com's professionally produced instrumental music tracks are authored by composers and producers from around the world. Tracks are organized by music style, production genres, mood (aggressive to soulful), instrumentation, and tempo.
Music styles range from early American Jazz of the 30s and 40s to electric and acoustic rock; from world music selections (including Afro-Cuban, African Tribal and Indigenous Australian music) to Reggae and Ska; from Arabian and Indian flute and percussion clips to Latino and Spanish Flamenco, plus many more. Children's music as well as comedy and holiday-themed music selections are among the stock tracks available for purchase. All tracks are available for instant download in a variety of audio formats.
To facilitate decision-making or collaboration, customers can create and share "PlayBoxes" (playlists) of their favorite music and sound effects choices organized by project. The site's "Download Center" allows customers to download and re-download purchased music, license certificates, invoices and receipts at any time through their accounts.
About NEO Sounds:
Neo Sounds LLC, an online leader in royalty free stock music, was founded in 2006 by professional music designers, engineers and recording specialists. The website NeoSounds.com offers a vast selection of music clips and sound effects for filmscores, videos and multimedia projects in over 85 styles, genres and themes.
For more information visit http://www.neosounds.com
###