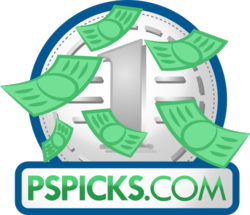 PSPicks has made trading stocks fun!
Huntington Beach, CA (PRWEB) August 24, 2012
http://www.PSPicks.com provides its subscribers with a free newsletter that reports up to the minute information and exclusive charts on cheap, under valued, hidden, and undiscovered stocks trading in the United States with the potential of rapid gains. The PSPicks crew has researched the Top 5 Stock IPO's of 2012 That Are Still A Buy Based On Performance. Let's check it out.
Start Making 1000% Gains. Join the newsletter at http://www.PSPicks.com
PSPicks.com believes the worst IPO of 2012, possibly the decade is Facebook, someone really needs to talk some sense to Mark Zuckerberg in PSPicks opinion. There are some real winners that have may been overlooked because of the Facebook IPO issues. PSPicks.com is in the job of making its followers money so lets look at some IPO's that have sizzled in 2012 and could go higher.
1) INVENSENSE INC. - This Company reminds us so much of Intel its not even funny. Instead of computer chips, they produce quite possibly the best gyroscope technology. It's believed that Invensense gets overlooked by alot of investors simply because their description is pretty complicated.
InvenSense, Inc. designs, develops, markets, and sells micro-electro-mechanical systems (MEMS) gyroscopes for motion tracking devices in consumer electronics. The company delivers motion interface solutions based on its multi-axis gyroscope technology by targeting applications in video gaming devices, smartphones, tablet devices, digital still and video cameras, smart TVs, 3D mice, wearable health and fitness monitors, optical image stabilization products, and portable navigation devices. It offers MotionProcessor units (MPUs), inertial measurement units (IMUs), and MEMS gyroscopes.
Confused? Don't be, just know the Company produces the motion sensing devices in the wii, and has started to corner the smart phone and tablet market. The Company has always surprised during earnings calls and has a low float. Recently it has come down in price and is a candidate to bounce back to previous highs of over $20.
Get winning stock picks directly in your email box, signup at http://www.PSPicks.com now.
2) MICHAEL KORS HOLDINGS LTD. engages in the design, marketing, distribution, and retail of branded women's apparel and accessories, and men's apparel. Recently Michael Kors smashed their earnings. Pros are targeting $60-$75 for this stock. The Company is up nearly 100% since its IPO and appears to have more room to go.
3) GUIDEWIRE SOFTWARE, INC. provides system software to the property and casualty (P&C) insurance industry primarily in the United States, Canada, and Australia. The Company has pulled back from highs of $38 and is setting the stage to bounce back.
4) EPAM SYSTEMS, INC. together with its subsidiaries, primarily provides software product development services to independent software vendors and technology companies worldwide.
5) ROSE ROCK MIDSTREAM, L.P. acquires, owns, develops, and operates a portfolio of midstream energy assets. It engages in the gathering, transportation, storage, marketing, and distribution of crude oil in Colorado, Kansas, Montana, North Dakota, Oklahoma, and Texas.
North Dakota is extremely hot right now. This Company makes this list because it pays over a 5% dividend and can pop because of the North Dakota energy frenzy thats going on.
Discover the next Apple or Microsoft, subscribe at http://www.PSPicks.com.
Disclosure: PSPicks is not a registered investment advisor and nothing contained in any materials should be construed as a recommendation to buy or sell securities. Investors should always conduct their own due diligence with any potential investment. This press release may contain several forward looking statements. Please read our report and visit our website for complete risks and disclosures.