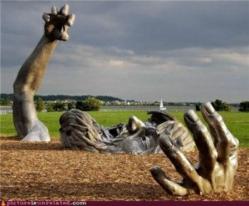 Studies have shown North America is poised to become the next global hub for energy.
Austin, TX (PRWEB) April 06, 2012
Stocks related to fracking have investors drooling over the opportunity to make money in oil, according to the most recent article on AbsoluteWealth.com. Horizontal drilling and shale rock fracturing has revitalized the American energy industry, putting energy independence within arm's reach for the entire country.
The article said fracking is a constantly adaptive industry, with technological advancements happening virtually overnight. With each new attempt, more of the precious natural gas locked within shale rock is released, helping stock America's oil reserves for years to come. Studies have shown North America is poised to become the next global hub for energy, said the article.
Absolute Wealth and its membership program the Independent Wealth Alliance have responded to the flourishing shale gas sector with "Sideways Oil: How "Super-Drilling" is Re-Establishing America as an Oil Power and How You Can Profit," their latest Special Report. It offers expert advice on investing in fracking companies and provides a proven strategy for capitalizing on this timely occasion.
As the article said, a golden age for gas has arrived, and the U.S. has a leading role. "Sideways Oil" referenced energy industry analysts, stock and income experts, and veteran oil insiders for their advice on the best-positioned companies and stocks. The opportunities for investments range from businesses doing the drilling to technology and equipment companies providing the means. The systems inside the Special Report have already worked for investors across the country, said the article.
Natural gas is a far cleaner fossil fuel when compared to crude oil, said the article. Many countries have increased natural gas consumption to record highs. This means America can not only provide themselves with energy resources, but can trade them away to invigorate the domestic economy. The article said there's no denying the need for economic improvement in America, and natural gas will accelerate recovery.
To avoid the potential for mistakes and misjudged investments, the article advised getting a copy of "Sideways Oil" and gaining the arsenal of knowledge required for a successful venture. Natural gas is America's hottest industry, and its money-making potential is unmatched. Distinguish which stocks related to fracking will see the highest returns by joining the Independent Wealth Alliance and receiving a copy of "Sideways Oil."
Absolute Wealth is an expert team of real investors and advisors devoted to identifying winning strategies for exceptional returns. Members subscribe to the Independent Wealth Alliance for professional investment analysis and recommendations on the latest trends and progressions. For more, visit AbsoluteWealth.com.