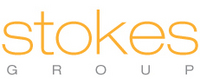 Visitors to StokesGroup.com should have a noticeably better property search experience than they have at similar sites due to Tim's dedication to providing the best search tool available on his site
Philadelphia, PA (PRWEB) March 19, 2008
Tim Stokes, one of the top real estate agents in Philadelphia, has launched a new website - http://www.stokesgroup.com. The Stokes Group site focuses on providing the best service, tools and real estate related information to Philadelphia buyers, sellers and developers.
The Stokes Group hired Bright Orange Thread to assist in the marketing strategy, design and SEO of their new website. All members of both companies worked together over the series of a few months to develop one of the best real estate related websites in Philadelphia in terms of relevant information and property search functionality for all visitors. "We couldn't be happier with the work Bright Orange Thread did on all aspects of our new website," stated Tim Stokes. "They contributed excellent advice for the design, user-friendliness, content and SEO of the entire site and most importantly, communicated with us daily on all changes and updates during the design process to make sure we were satisfied," continued Stokes.
Some of the key features that are incorporated into the StokesGroup.com site that other Philadelphia Real Estate websites are lacking include a comprehensive MLS search, detailed information and links on each of Philadelphia's neighborhoods, multiple pages showcasing the Stokes Group's featured client listings and a blog authored by several experts in various real estate fields that will be a valuable research to the site's visitors.
The MLS property search that Bright Orange Thread incorporated into the website allows visitors to search on all MLS listings and is updated nightly to offer visitors the same information that most Realtors have access to. The search also offers a user-friendly google map view that allows anyone to search for properties only in the area that shows on the map. In addition to these features, any visitor can quickly create an account on StokesGroup.com which will allow them to save their search criteria and all of the favorite properties they have found for review at a later time. "The MLS property search functionality we used for StokesGroup.com is the best option in terms of user-friendliness combined with full functionality offered on the market today," mentioned Hendrick-Jan Francke, owner of Bright Orange Thread. "Visitors to StokesGroup.com should have a noticeably better property search experience than they have at similar sites due to Tim's dedication to providing the best search tool available on his site," continued Francke.
The Stokes Group works with a lot of private sellers as well as developers of new construction projects in Center City Philadelphia. Showcasing these properties that are exclusively listed with Tim Stokes is a high priority. Therefore, three different locations on the site are dedicated to these clients. Stokes Group showcases each major new construction project on both the homepage and a dedicated "Featured Projects" page where each new construction project of ten or more units has it's own dedicated web page with complete details, images and MLS listings. Each individual seller is also showcased on one page dedicated to all of Tim's properties listed for sale.
Lastly, the new site features a Stokes Blog at http://blog.stokesgroup.com/ that will feature detailed posts on new projects, mortgage information, real estate tips and general updates on the Philadelphia real estate market. The blog has three other authors besides Tim Stokes himself whose expertise lies in the local real estate market, contract law, mortgages and real estate marketing. The Stokes Group intends to make this blog a primary destination for those looking for the most in depth and up to date information and tips on everything related to real estate in Philadelphia.
About Stokes Group:
Timothy Stokes formed the Stokes Group in 2007. Something of a high-performer himself (his sales topped $30 million in 2006 - #1 Coldwell Banker agent in PA), Tim has gathered a team of young, high-energy professionals who share his "let's get it done" philosophy. The Stokes Group specializes in new construction, with expertise in condo sales. The Stokes Group stands out from other teams in Philadelphia by employing a full-time business manager and marketing manager in addition to a talented staff of agents that enables them to provide the best service possible to all buying, selling or development clients. Visit http://www.stokesgroup.com to learn more.
About Bright Orange Thread:
Bright Orange Thread is a full-service design studio that specializes in website marketing. We combine our creative edge with our expertise in Search Engine Marketing to increase site traffic. We balance usability with design so visitors quickly and easily find useful information. A high performance web site will generate more leads and increase the business value of your web site. Visit http://www.brightorangethread.com to learn more.
Contact:
Courtney Ludeman, Business Manager
Stokes Group
267.238.3507
cludeman @ cbpref.com
http://www.stokesgroup.com
Coldwell Banker Preferred
215.923.7600
###