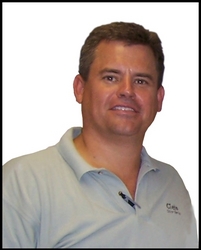 I am honored to serve on the Artisan Group board of directors
Atlanta (Vocus) March 16, 2010
Mitch Hires, co-owner of Atlanta-based Construction Resources, Inc., was recently elected to the Artisan Group board of directors for a two-year term. The Artisan Group is North America's premier network of stone fabricators.
Hires will contribute decades of entrepreneurial experience in the kitchen and bath industry to the board of directors. He graduated from The University of Georgia in 1990 and began his professional career working at Atlanta Marble Mfg, a cultured marble facility in Atlanta. After only seven years, he and his brother, Sonny Hires, bought the company and also started Atlanta Kitchen. Since then, they have started and operated Atlanta Glass and Mirror, International Bath Corporation, Florida Bath and Surfaces, Innovative Surfaces and National Stone Works. All of these companies are subsidiaries of Construction Resources, Inc.
"I am honored to serve on the Artisan Group board of directors," said Hires. "The organization uses the latest technological innovations as well as the most skilled craftsmen to ensure that each and every installation meets their high standards. As the only Artisan Group member in Georgia, I hope to bring these high standards of quality to the Southeast. I'd love to encourage more fabricators and suppliers to achieve higher accreditations and use these values in their everyday business practices."
Construction Resources is currently in the process of receiving accreditation from the Marble Institute of America (MIA), and will be one of the only stone fabricators in Georgia to achieve the prestigious accreditation. MIA Accreditation for natural stone fabricators recognizes those companies that meet the industry's highest standards for business activities, product knowledge, fabrication and installation. It is a requirement for all Artisan Group members.
Construction Resources offers Artisan Stone Collection granite and marble, Heritage Wood and Saratoga Soapstone, as well as solid surface and quartz countertop products. They provide countertop and specialty products to single family, commercial, multi-family, and big box stores in the southeast. For the nearest location, visit http://www.constructionresourcesusa.com or call 404-419-1259. To receive updates, become a fan of Construction Resources on Facebook at http://www.facebook.com/constructionresources or follow them on twitter at KitchenBath.
About Artisan Group: Artisan Group™ is the premier network of stone fabricators in North America. Its extensive network allows the organization to offer the world's best granite from the best sources around the globe. Utilizing the most technically advanced, automated shops in the industry, highly skilled craftsmen ensure that each and every installation meets exacting standards.
In fact, all Artisan Group members have either achieved Marble Institute of America Accreditation, or have begun the process, making it the first group of granite fabricators in the world to be working towards this distinction. From classic to exotic, Artisan Group offers the most extensive array of stone choices in the industry, and is dedicated to the highest level of customer service. For more information or to request a quote, visit http://www.artisan-counters.com .
About Construction Resources: Construction Resources, Inc. is a 40-year-old company that provides residential and commercial builders/remodelers, as well as homeowners with a one-stop shop for their kitchen and bath needs. The staff at Construction Resources, Inc. has the ability to provide products from several sister companies including Atlanta Marble Mfg., Atlanta Kitchen, Inc., Atlanta Glass & Mirror, Inc. and Atlanta Garage Doors & Fireplaces, LLC. By offering a diverse selection, Construction Resources, Inc. allows customers to simplify their ordering, scheduling and vendor process by dealing with just one salesperson and company rather than multiple salespersons and companies. Construction Resources, Inc. has three showroom locations throughout the surrounding Atlanta area including Alpharetta, Decatur and Lake Oconee. For more information on Construction Resources, Inc., call 404-419-1259 or visit http://www.constructionresourcesusa.com .
###