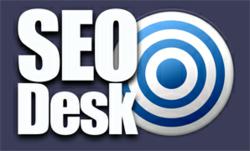 James Nicholson - we are so happy to have Stonebridge cleaning as a client. They are one of the best cleaning companies in Surrey.
(PRWEB UK) 5 February 2013
With almost ten years in the industry, Dorking based family run cleaning business Stonebridge cleaners has enjoyed growth due to the power of word of mouth and long term cleaning contracts. They are clearly valued by their local clients as evidenced in their testimonial section. Stonebridge cater to the Leatherhead, Dorking and Reigate areas as the premier specialist cleaning service. However, due to the competitive and often limited advertising of emerging and growing companies, Stonebridge cleaners cannot rely on word of mouth as much as they once could. The vast majority of the modern consumer base now resorts to mobile devices such as tabloids or smart phones to conduct internet searches in order to find local businesses, rather than use more traditional approaches such as the local paper or the yellow pages.
As a result of this, a front page search engine listing for a small business such as Stonebridge cleaners is a must have as it demonstrates past successes and affords credibility. As it stands a Google search for "Dorking cleaning service" returns 787,000 results, with Stonebridge cleaners ranking on the third page. This means that most of their potential clients - those conducting the search - will be unaware of their webpage and therefore their existence as a company. As many as 80% of users will not browse past the first page of results: potential customers will go to Stonebridge's competitors.
An internet search for "cleaners Dorking" returns nearly a quarter of a million results, with Stonebridge ranking on the middle of the second page. Industry leaders and search engine optimisation specialists SEODesk.co.uk have announcing they will be working with Stonebridge, optimising their website for search criteria such as "Dorking cleaners" and "office cleaning Dorking", naturally and effectively pushing Stonebridge up the search engine rankings whilst conforming to Google's policies and not putting the website at risk. This search engine optimisation will bestow immediate benefits upon Stonebridge's website and provide them with a return on investment from the start, as the increased online presence and web exposure will lead to more website traffic, and more traffic means more custom which in turn will maintain a top ranking.
A website is vital for emerging and growing companies as it acts as an employee on a twenty four hour basis, always advertising its owners business. Even more vital is a visible website that potential clients can find, as no matter how much money has been spent on building and maintaining a website, it is for nothing if it is not easy to find. Search engine optimisation is becoming increasingly necessary for smaller businesses to survive, and SEODesk are the right people to optimise http://www.stonebridgeclean.co.uk.