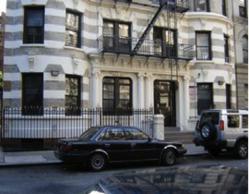 New York, NY (PRWEB) July 25, 2012
Stonehenge Partners is pleased to announce that it has closed on the sale of 6 West 107th Street for $8,750,000.
6 West 107th Street is a 7-story elevator apartment building located on the Upper West Side of Manhattan consisting of 21 rental units. Stonehenge acquired the 37,000 square foot building in August 1995 for $670,000 or approximately $18 per square foot.
Ofer Yardeni, Co-Managing Partner of Stonehenge stated: "The original business plan for 6 West 107th Street centered on creating value through turnover and the benefit of inevitable gentrification of the area; after almost 17 years, the sales price we achieved is almost 13 times higher than the original purchase price. The business plan has been executed and the property was mature to be sold.''
Joel Seiden, Co-Managing Partner of Stonehenge quoted: "We are proud of the fact that this transaction has generated a levered IRR in excess of 25% and an equity multiple of more than 5 times on the original equity invested for Stonehenge and its investors."
Ariel Property Advisors marketed the building for sale on behalf of Stonehenge.
About Stonehenge Partners
Stonehenge Partners is a fully integrated real estate company which was founded over 18 years ago by Ofer Yardeni and Joel Seiden. The Company owns and manages a 26 building portfolio encompassing over 3,000 rental apartments and close to 800,000 square feet of retail, office and garage space. The Company is headquartered at 888 Seventh Avenue in Manhattan.