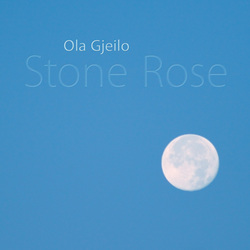 'Snow in New York' reflects the magical quiet I felt upon waking to the snow falling like a hush in New York City; 'Roxbury Park' captures the tranquility I felt in this little park I'd go to relax near my place in L.A.
New York, NY (PRWEB) August 27, 2008
Ola Gjeilo's moving album, Stone Rose, heralds the arrival of a remarkable new talent in the new age piano music world. Cuddling up to watch a peaceful snowfall, reveling in the sanctuary of an empty church, taking respite in the quiet of a city park; these are the soothing gifts Gjeilo gives with his solo piano debut, Stone Rose, entering the New Age music market this August.
Stone Rose is a musical garden, an empathic glimpse into Gjeilo's heart. In the years during his early success as a composer and concert performer, Gjeilo internalized and processed memorable landscapes, cities and people, finally channeling them into musical expressions. Inspiring, passionate, sensitive, these many forms of love provided the groundwork for the intuitive compositions he presents in Stone Rose.
Recorded by Grammy-nominated Norwegian label 2L in an old church in Oslo, Norway, one senses the soulful resonance of the old wood, hushed tones, and smooth cool stone floors beneath the recordings. Gjeilo's works seem to float freely in their own time, sometimes playful, other times introspective, always unhurried. His composition style for Stone Rose was improvisational, composing by ear and fitting music to subject, whether it was his mother or New York's Hudson River; in fact, in "The Hudson," they were one and the same.
Gjeilo explains, "Fort Tryon Park by the Hudson River in New York is where I sometimes go to rest and rejuvenate; the water there has a very flowing quality that reminds me of my mother and our shared love of the water. I remember there was a glimmer on the water that day, which you might hear in the music."
His gentle, sincere style has matured from a musical pedigree that includes London's Royal College of Music and The Juilliard School of Music, following an early education in jazz and classical piano at the Norwegian Academy of Music in Oslo, Norway.
Entertaining and relaxing, this warm and reflective piano music is subtly accented by flugelhorn, cello and violin played, respectively, by Tom Barber, David Coucheron and Johannes Martens.
Listeners having "one of those days" will find solace in the same place as those looking for a unique love song, in the musical garden of the Stone Rose.
"In Norway, I grew up in appreciation of nature," Gjeilo explains, adding "'Snow in New York' reflects the magical quiet I felt upon waking to the snow falling like a hush in New York City; 'Roxbury Park' captures the tranquility I felt in this little park I'd go to relax near my place in L.A." The quicker, lighter "Michelle" is quite playful, capturing the romantic love he felt for his girlfriend, he adds, and "Madison" is a tribute to a beautiful Christmas holiday spent near Madison, Wisconsin.
Distributed in the United States by Qualiton, the album is a Hybrid Super Audio CD (SACD), presenting 15 tracks in spectacular Stereo and 5.1 Surround Sound; of course, it also plays as a normal CD. Of the high-tech recording process, 2L founder Morten Lindberg says, "Recording music is an art of illusion. As recording engineers we need to do exactly the same as any good musician; interpret the music and the composer's intentions and adapt to the media where we perform."
Suzanne Doucet of Only New Age Music, Inc. predicts, "Ola's beautiful music will be embraced by a variety of audiences, and especially those who enjoyed George Winston in the early days of Windham Hill." Doucet is on board to coordinate the release to the New Age market, with special marketing campaigns aimed at radio, Internet, and retail, including a number of performances in the New York area.
Upon early review, Capt. Christopher of WTUL Radio noted, "Pianist Ola Gjeilo connects with listeners at many levels…all of them at the peak of perfection. His sensitive and tender keyboard stylings are the ideal accompaniment for an evening of romance, relaxation or fine dining…"
Gjeilo is excited by the prospect of playing to small audiences in New York; a schedule of performances is soon to be announced on his websites. "I love New York with all my heart. It's almost like a person to me, it has a very strong identity and soul," says Gjeilo.
Stone Rose can be purchased at NewAgeMusic.com, at Borders Books & Music, Barnes & Noble and on the Internet at Amazon.com, or at iTunes.com.
Addtional Links:
Electronic Press Kit: sonicbids.com/olagjeilo
Social Network: myspace.com/olagjeilo
About Ola Gjeilo:
Born and raised in Norway, Ola Gjeilo now makes his home in New York City. Intuiting his love of nature, people and places into musical gifts, Ola Gjeilo recently recorded and released his new age piano music debut album, Stone Rose, with Norwegian record label 2L. Educated at London's Royal College of Music and at The Julliard School of Music, Gjeilo has played piano all over the world; his jazz, classical and choral compositions been performed and recorded in more than 20 countries worldwide. He is co-founder of Nordic Screen Music, with composer Asmund Skuterud, based in Oslo and New York.
About 2L:
Lindberg Lyd AS is the full name of renowned Norwegian record label 2L, founded fifteen years ago by Morten Lindberg as a premium brand with very high production and packaging values. Passionate about SACD, Lindberg Lyd has been investing in the new format through advanced equipment and pioneering technology since the year 2000. Staffed with keen musicians and engineers, Oslo-based 2L prides itself on capturing stunning musical performances and excellent sound production, presented in appealing packaging. Lindberg Lyd was nominated for the American GRAMMY(R) award 2007 for their production of Immortal NYSTEDT in categories "Best Surround Sound Album" and "Best Choral Performance."
Public Relations Contact: For artist interviews or review copies, contact Beth Ann Hilton, principal of The B Company, at 310-560-8390 or via bethhilton @ thebcompany.com.
###