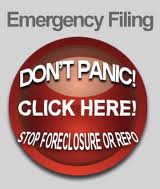 Speak with a bankruptcy attorney in Irvine for 30 minutes for free. 888-901-3440
Irvine, California (PRWEB) June 18, 2013
For the homeowners of Irvine, California that are facing the possibility of losing their homes due to foreclosure, the Law Offices of Zhou & Chini provide hope by stopping foreclosure proceedings in their tracks through the filing of bankruptcy. The law office is actively marketing to those in need of stopping the foreclosure process. Not only can homes be saved from the brutal process of foreclosure, but residents can also obtain the financial relief required to get situations back in order. This can be achieved by utilizing the services of the bankruptcy attorneys in Irvine practicing at the firm. Going through foreclosure can be embarrassing and stressful experience that takes a heavy toll on the homeowners. Due to the tough economy, millions of homeowners across the country are finding themselves pushed to the brink of financial despair, and the threat of losing their homes to foreclosure. The good news is that residents of Irvine that are facing such a crisis can turn to the professional Irvine lawyers who are experienced in bankruptcy law and freeing up necessary finances through the bankruptcy courts. To learn more about filing for bankruptcy in Irvine, or to speak with an experienced attorney in Orange County California visit, http://www.californiabankruptcyinformation.com/wiki/irvine/
Irvine homeowners that have taken out second mortgages or HELOCs, and are presently facing foreclosure because of the weak economy, can find financial relief and save their home by qualifying and filing for Chapter 13 bankruptcy with the help of Zhou & Chini lawyers. Many loans were taken out before the housing bust when the economy was bustling in order to pay for children's education, make home improvements, or to pay off outstanding debts such as credit cards. However, many Irvine homeowners have found themselves struggling since the economy tanked and are still in danger of losing their homes. Chapter 13 bankruptcy filed by seasoned Irvine bankruptcy attorneys can eliminate a second or third mortgage that are found to be "underwater", meaning more is owed on the home than it is worth. A lien strip motion can be filed with the bankruptcy which prevents lenders from starting foreclosure proceedings, or stops foreclosures that are in process. The bankruptcy court then creates a payment schedule on any remaining debt so that homeowners have a chance to catch up on back payments and make progress on their mortgage.
Irvine business owners in danger of losing their hard earned businesses to foreclosure also have a bankruptcy option through Chapter 11. Under Chapter 11, companies can get the time they need to restructure and reorganize their businesses while avoiding the stress from the threat of foreclosure. Of course, homeowners and businesses can also look into the possibility of qualifying for Chapter 7 bankruptcy which is the most sought after bankruptcy proceeding. The reason for this is that Chapter 7 bankruptcy allows filers to completely eradicate any unsecured debt and start over with a clean slate. To find out more about all the California bankruptcy information needed to make an educated decision in regards to the different Chapters of bankruptcy contact the law office at 888-901-3440.
The Orange County bankruptcy office uses professional search engine optimization services to assist in marketing and to promote the message about the importance of speaking with a bankruptcy lawyer in Irvine CA, if someone is considering filing. The firm continues its online presence by offering zero cost bankruptcy information on bankruptcy firm's blog and social media pages. This information along with free consultations the firm hopes to attract more Irvine residents looking for financial relief. To read more about the firm's bankruptcy attorney Irvine Facebook page visit, https://www.facebook.com/BankruptcyAttorneyIrvine.
About the Firm: The Law Office of Zhou & Chini servicing the cities and counties of California. He is a graduate of UCLA and has been practicing law since 1999. Mr. Zhou has a wealth of experience in bankruptcy, civil litigation, family law, criminal law and unlawful detainer. Zhou and Chini Law Offices provide bankruptcy assistance to Orange County, Los Angeles, Orange County and San Diego residents.
Contact: Ron Chini
Website: http://bankruptcyattorneyorangecounty.org
Phone: 888-901-3440