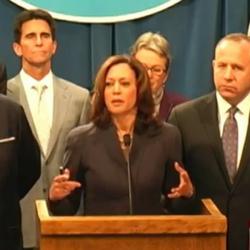 "Since the settlement was announced I have met with state attorneys general across the country to urge them to use these settlement dollars to help homeowners." ~ Housing and Urban Development Secretary Shaun Donovan
Minneapolis, Minnesota (PRWEB) July 03, 2012
Stepping ahead to lead other states, California lawmakers approve the pending legislation, to write into law much of the national mortgage settlement negotiated this year with the nation's top five banks. According to California Department of Justice, CA will become the first state to make the National Mortgage Settlement law, "The Assembly approved the legislation on a 53-25 vote, and the Senate followed by voting 25-13". The two key bills containing major refinance reform are AB 278 (Eng/Feuer/Mitchell) and SB 900 (Leno/Corbett/DeSaulnier/Evans) and have been thoroughly considered by a legislative conference committee. See attachment for details.
Home Destination has helped many a homeowner through a foreclosure or short sale in the last few years. Today one of her clients believes they are be a victim of banking mortgage fraud and is asking for help on how to proceed.
Jenna Thuening, owner of Home Destination, urges distressed home owners that, "If you are a homeowner struggling to pay your mortgage or facing foreclosure, or if you have already lost your home to foreclosure, it is possible that the National Mortgage Settlement could help you. Not every homeowner will qualify for relief under this settlement. Those who do qualify may receive various forms of relief according to their individual circumstances. Homeowners who may have been wronged shouldn' give up, taking action may make all the difference in saving a home and stopping one more unnecessary foreclosure."
California's new legislation "will require large lenders to provide a single point of contact for homeowners who want to discuss loan modifications. It would prohibit lenders from foreclosing while they consider alternatives to foreclosures. And it would let California homeowners sue lenders to stop foreclosures or seek monetary damages if the lender violates state law. The protections would benefit all California homeowners, not just those whose mortgages are with the five banks that signed the national settlement."
While banks thought this was too broad, the legislation also imposes a $7,500 civil penalty per loan when the lender has filed unverified documents -- a practice known as "robo-signing."
"Passing these key elements of the Homeowner Bill of Rights represents a significant step forward for struggling homeowners," Attorney General Kamala Harris said in a statement. "These common-sense reforms will require banks to treat California homeowners more fairly and bring more transparency and accountability to their practices in our state. Responsible homeowners will have a better shot to keep their homes."
Found encouraging to homeowners across the nation, real estate justice was also served in Alabama on June 28th, as reported by The Department of Justice. "A federal grand jury in Mobile, Ala., returned an indictment today against two real estate investors and their company, charging them with participating in conspiracies to rig bids and commit mail fraud, at public real estate foreclosure auctions."
Mortgage fraud was not tolerated in the case of home owner Lynn Szymoniak either. She is one of six Americans who have successfully been awarded in the national foreclosure settlement. "Finalized earlier this year, as a result of whistleblower suits. In total, they collected $46.5 million", according to the Justice Department. Cnnmoney.com reported on June 2, 2012, "The other five came from within the industry, such as an appraiser who helped the government show that Countrywide Financial had been inflating home appraisals to collect higher claims from FHA. Other whistleblowers exposed banks overcharging veterans who had mortgages guaranteed by the Department of Veterans Affairs." Szymoniak will get $18 million from the government's $95 million award in her lawsuit.
We are seeing state governments and judges stand up strong to make mortgage fraud wrongs stop robbing hurting homeowners. Homeowners who could benefit from talking to a Certified Distressed Property Expert, may contact Jenna Thuening today.