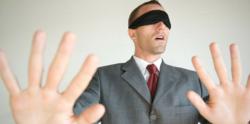 The focus of time management during the idea phase and implementation phases are also explored in the new guide.
Seattle, Washington (PRWEB) December 27, 2012
Time is money for business owners and revenues can increase when distractions are decreased according to a new guide online. The MarketersBlackBook.com website has published a no cost guide on the topic of overcoming procrastination for businesses. This helpful information is designed to help company owners to eliminate daily distractions and focus on putting ideas into action to grow revenues. This guide can be accessed at http://marketersblackbook.com/offline/7-keys-to-stop-procrastination-and-start-taking-action.
Technological advancements have helped companies worldwide to streamline communication. These advancements have contributed to revenue increases through the ease of sharing digital information according to research. The idea phase of business creation and product launch often benefits from the use of technology.
The guide published online explores the ways that distractions can happen with use of technology and how companies can learn to overcome loss of revenue due to dormant plans.
The prioritizing of tasks is one method that is described in the published guide. Business owners that have few employees or hundreds often benefit from a prioritized list that is scanned and updated daily. The focus of time management during the idea phase and implementation phases are also explored in the new guide. The ways that revenue can be increased through online and offline marketing take a concentration of prioritizing tasks according to the guide.
The published guide for businesses online is one way that the MarketersBlackBook.com company has expanded its services online. The integration of in-person events that explore proven strategies for revenue growth has helped more companies and entrepreneurs to learn the different ways to expand product or service sales online.
Through intensive three-day sessions, the MBB team has been able to instruct event attendees on the ways to boost annual revenues without paying for expensive marketing costs.
To go with the new guides and information now presented online, a brand new YouTube channel has been launched online. This channel includes more in-depth interviews, strategies and other information that is better presented in visual form. Because these videos can be streamed online or with mobile devices, the MBB company has launched this new video channel. Those interested in viewing the videos already published can visit http://www.youtube.com/marketersblackbook.
Future in-person events are now scheduled in 2013 to help bring the live training series to more business owners and entrepreneurs that prefer this learning method over online training. These events are part of the new innovations that have taken place at this company this year.
About Marketer's Black Book
The Marketer's Black Book company added new programs and services in 2012 and future upgrades are expected in the coming year. The company was was launched only 24 months ago and is now visited weekly by thousands of entrepreneurs and business owners that are learning to increase online sales revenue. The in-person event series that was launched this year has resulted in bi-monthly events that are now used to supplement basic training offered online. The Marketer's Black Book owners are business experts that own hundreds of websites and monetize these sites daily to ensure growth in niche industry areas online.