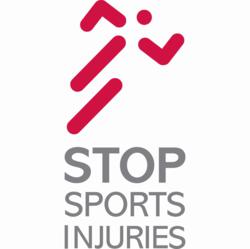 The growing support of more than 130 different organizations, supports our mission and belief that keeping kids safe from athletic overuse and trauma injuries will keep them playing for years to come
Rosemont, Ill. (PRWEB) April 20, 2011
The STOP Sports Injuries campaign (http://www.STOPSportsInjuires.org) continues to expand with more than 130 organizations pledging their support to advocate healthy play for young athletes. A few of the newest supporters include the renowned Cleveland Clinic, Kaiser Permanente and the Professional Baseball Athletic Trainers' Society (PBATS).
The STOP Sports Injuries campaign—launched in the spring of 2010 by the American Orthopaedic Society for Sports Medicine (AOSSM), and a host of other professional medical organizations — aims to arm the public with accurate information and tools to prevent, recognize and treat the long-term consequences of sports overuse and trauma injuries to children.
"The staff at Cleveland Clinic Center for Sports Health supports the STOP Sports Injuries campaign efforts that are helping parents, athletes, and coaches better understand the causes of youth sports injuries. Studies point to a rising trend in the number and severity of these types of injuries. At Cleveland Clinic we are working to develop methods for more accurately diagnosing and treating injuries, including concussions, that keep youth athletes safe and healthy," said Paul Saluan, MD, pediatric orthopaedic surgeon and director of Sports Health Community Affairs at Cleveland Clinic.
"If we can get parents to understand that specializing in one sport, year-round is not going to get their child a scholarship or into the pros and may get their child injured, we will have made a difference. Spreading the STOP Sports Injuries message into our clinics is essential to preventing injury," said Dr. Ronald Wyatt, chief of orthopedic surgery and podiatry at Kaiser Permanente Northern California.
Overuse injuries for youth baseball pitchers are particularly on the rise according to a recent 10-year study published in the February 2011 issue of the American Journal of Sports Medicine. The study proved a direct link between innings pitched in youth and adolescent baseball and serious injury. It highlighted the need for parents and coaches to monitor the amount of pitching for the long-term success and health of the young athletes.
"Our members work with the professional baseball pitchers and know that many of them did not specialize in baseball growing up. Children should not be trained and practicing like professionals. We hope our participation in the STOP Sports Injuries campaign provides parents and athletes with the necessary education to keep kids out of the operating room and on the field," said Richie Bancells, MS, ATC, PBATS President and athletic trainer for the Baltimore Orioles.
According to the American Academy of Orthopaedic Surgeons, every year, more than 3.5 million kids aged 14 and younger are treated for sports injuries. Yet the American College of Sports Medicine estimates more than half of all youth sports injuries are preventable.
"The growing support of more than 130 different organizations, supports our mission and belief that keeping kids safe from athletic overuse and trauma injuries will keep them playing for years to come," said James Andrews, MD, campaign co-chair and former President of the American Orthopaedic Society for Sports Medicine. Dr. Andrews has performed hundreds of elbow, shoulder and knees surgeries on the likes of Sam Bradford, Drew Brees, Bo Jackson, John Smolz and Brett Favre.
The STOP Sports Injuries campaign was initiated by the American Orthopaedic Society for Sports Medicine (AOSSM) and includes a comprehensive public outreach program focused on the importance of sports safety—specifically relating to overuse and trauma injuries. The initiative not only raises awareness and provides education on injury reduction, but also highlights how playing safe and smart can enhance and extend a child's athletic career, improve teamwork, reduce obesity rates and create a lifelong love of exercise and healthy activity. The campaign's message underscores the problems of youth overuse and trauma injuries and emphasizes the expertise of our coalition of experts, including the American Academy of Orthopaedic Surgeons, American Academy of Pediatrics, National Athletic Trainers' Association, National Strength and Conditioning Association, American Medical Society for Sports Medicine. Sports Physical Therapy Section, Pediatric Orthopaedic Society of North America and SAFE Kids USA. For more details, visit http://www.STOPSportsInjuries.org.
Contact: Lisa Weisenberger
lisa(at)aossm(dot)org
847-292-4900
###