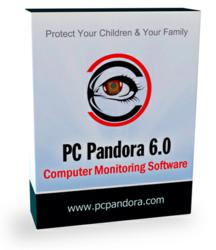 Just as it was before the Internet, it is important to know who your child's friends are... Internet predators are a real threat and it is important for parents to be vigilant and monitor Internet activity of their children.
Las Vegas, Nevada (Vocus/PRWEB) April 01, 2011
David Schwimmer may be best-known for his role as Ross Geller in the long-running sitcom "Friends," but his movie "Trust," which debuted in select US cities on April 1st, is no laughing matter, especially for parents with t(w)eens on the Internet.
Schwimmer directed "Trust," staring Clive Owen and Catherine Keener. The cautionary tale is about a 14-year-old girl, played by newcomer Liana Liberato, who meets a man in an Internet chat room. The man pretends to be her age, as he befriends her, gains her trust, and eventually lures her to a seedy motel room and rapes her. The film is being distributed by Millennium Entertainment in the US.
"Though the film's story is fictional, it is a very real scenario that unfolds across America all too often," says Pandora Corp. co-founder James Leasure. "It happens every week; there is always at least one story, often times many, from Anytown USA about a young teen that fell in love with an older man they met online, and disaster resulted."
Pandora Corp. follows media stories of real-life Internet predators and offers a weekly compilation on Pandora's Blog. Leasure says the weekly column is to serve as a warning to parents that these threats do exist. He notes that over the past year, there has been an increase of stories that involve real teens willingly meeting in real life with the men they meet on the Internet. Unfortunately, many times there is sexual activity, whether consented to or, in the case of "Trust," rape/assault.
"As is portrayed in the film, Internet predators use a tactic called 'grooming,' where they patiently spend time becoming friends with a young teen, slowly gaining their trust," explains Leasure. "The relationship reaches a point where the young teen's mind has been so warped, that even when lies are exposed, the internet predators succeed in their mission."
In "Trust," the predator, played by Chris Henry Coffey, first pretends to be 16, then 20, then 25.
"Young Annie is so in love with him by this point, that even when she finds out he has lied and is 11 years older than her, she still meets with him," says Leasure. "She soon learns that even 25 was a lie and that the man on the other end of the Internet connection is in his 30s; that's when things take a turn for the worst."
Leasure says Internet predators are just one of the many reasons it is necessary for all parents to monitor their children's Internet activity. Not only should parents be concerned with whom their children are talking to online, but they need to be cognizant of strangers who are trying to initiate conversation.
Pandora Corp. is the maker of PC Pandora computer monitoring software, a program that allows parents to see everything their kids are doing on the internet. Screen shots of all activity are captured through the program's first-rate monitoring capabilities. In addition, all emails, instant messenger conversations, social networking activity, websites visited, programs run, peer-to-peer activity, search queries and more are recorded and presented in easy-to-read charts and tables. If a child is talking to or forming a relationship with a stranger, or taking other risks, the parents will be able to see it first-hand.
"Our PC Pandora gives parents an exact record of everything their child does, so they can be sure of their safety, and/or intervene if necessary," says Leasure.
According to a CBS interview, David Schwimmer says one of the reasons he wanted to make this film was to underscore the modern notion of parenting in age of technology. Leasure agrees that a lot of parents need a wake-up call to the realities of the Internet.
"Just as it was before the Internet, it is important to know who your child's friends are," he explains. "Internet predators are a real threat and it is important for parents to be vigilant and monitor Internet activity."
For tips on how to keep your children safe from online predators, and to find out how PC Pandora computer monitoring software can help, visit http://www.pcpandora.com.
About PC Pandora: Pandora Corporation was formed with one goal – to help our customers monitor, control and protect their families and themselves online. First released in mid 2005, PC Pandora is continually being upgraded to industry-leading specifications and has received accolades from users, reviewers and even school districts and law enforcement agencies, who use the program to help in the day-to-day supervision of the children and citizens they are charged with protecting. The company website aims to help parents by providing them with 18 Tips to Safe Surfing and Pandora's Blog, where current news in the world of online safety is discussed regularly. In addition, Pandora Corp. has made the PD Pandora Internet Safety Symposium available to schools and law enforcement as a free resource for spreading internet safety awareness to parents. Over the past few years, PC Pandora has vaulted into a leadership position for parental control software by boasting a combination of features that are unparalleled in the monitoring industry. In 2010, Version 6.0 was released, again widening the spectrum of coverage and protection offered by the program. Concurrently released with 6.0, the web-based PC Pandora LIVE! service affords parents the ability to keep their kids safe from anywhere at anytime. PC Pandora is also now available through the Pandora Corp. store at Amazon.com.
Reporters and Producers: Covering Internet safety? We are your technology solution component. Software is available to journalists for review and testing. Executives are available for interviews. Let us help you show your audience how easy it can be to keep their children safe on the Internet.
# # #