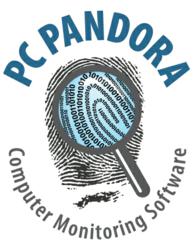 For every child that's bullied, there's a tormentor hiding behind a closed door. The best way for parents to help end cyberbullying now is by monitoring their child's internet activity and online interactions...
Las Vegas, NV (PRWEB) October 06, 2011
According to a recent study from MTV and the Associated Press, more than half (56%) of our nation's kids have experienced a form of digital abuse. This is up from the 50% reported in the 2009 digital abuse survey. Pandora Corp co-founder James Leasure says this statistic speaks volumes.
"This single statistic should be a huge eye-opener for parents," he says. "The data reveals a problem of epidemic proportions. It is essentially saying that in any given group of teens and young adults, more than half have been bullied online, which is tragic."
The new 2011 study asked 1,355 teens and young adults (ages 14-24) about their experience with cyberbullying and online harassment. In the study, 76% of those asked admit that digital abuse is a problem for their age group. However, Despite the increase in respondents experiencing online harassment from 2009, there was also an increase in the number of respondents that said they were likely to step in and try to stop someone they saw "being mean online."
"And yet, "Leasure continues, "for every child that's bullied, there's a tormentor hiding behind a closed door. The best way for parents to help end cyberbullying now is by monitoring their child's internet activity and online interactions not only to protect them, but also to make sure they are not aggressive or bullying others in any way."
"Cyberbullying starts with anonymity on the Internet, but it succeeds through the ability to operate secretly in the home," he explains. "Cyberbullying is not going to go away until the parents of the bullies know what their kids are doing online and step in to stop the aggressive behavior."
Pandora Corp. is the maker of PC Pandora computer monitoring software. Like DVR for the TV, PC Pandora records everything and anything on a PC, allowing parents to see everything their child is doing both off and online. Parents can see screenshots of all activity, plus text-based logs of all instant messenger conversations, social network chats and posts, websites visited, search terms, keystrokes, and much more. Whatever a child does on the computer, good or bad, PC Pandora will show their parents everything.
According to Leasure, PC Pandora can help end the cyberbullying epidemic by showing parents exactly what their kids are doing online, and how they are interacting with others. If a child is being bullied, the parents will have records and information they can use to help put an end to the situation before it gets worse. But the program will also work on the flip-side, when a parent has a bully in their house.
"An attentive parent can easily notice the signs of a cyberbullying victim. Kids are also more likely to tell their parents when they are being harassed online," explains Leasure. "But I can assure you that 100% of bullies do not tell their parents what they are doing to others online. The signs are much harder, near impossible, to spot. PC Pandora will show parents the truth so they can deal with the situation head-on, instead of reacting to unfortunate outcomes later."
For more information on how you can stop cyberbullying, visit PC Pandora online at http://pcpandora.com and "like" the PC Pandora Facebook page!
About PC Pandora: Pandora Corporation was formed with one goal – to help our customers monitor, control and protect their families and themselves online. First released in mid 2005, PC Pandora monitoring software has been constantly upgraded to industry-leading specifications and has received accolades from users, reviewers and even school districts and law enforcement agencies, who use the program to help in the day-to-day supervision of the children and citizens they are charged with protecting. The company website devotes space to helping parents by providing them with 18 Tips to Safe Surfing and Pandora's Blog, where current news in the world of online safety is discussed regularly. In addition, the Pandora Corp. has made the PD Pandora Internet Safety Symposium available to schools and law enforcement as a free resource for spreading internet safety awareness to parents. Over the past few years, PC Pandora has vaulted into a leadership position for parental control software by boasting a combination of features that are unparalleled in the monitoring industry. In 2010, Version 6.0 was released, again widening the spectrum of coverage and protection offered by the program. Concurrently released with 6.0, the web-based PC Pandora LIVE! service affords parents the ability to keep their kids safe from anywhere at anytime. PC Pandora computer monitoring software is also now available through the Pandora Corp. store at Amazon.com and on and on Facebook!
###