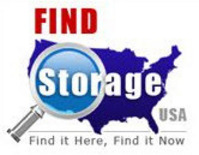 Imagine having a valued partner that offers online virtual showrooms for every one of your locations, which includes cutting edge video promotion resulting in massive traffic and instant lead capture.
Spring, TX (PRWEB) September 18, 2010
Due to current economic market conditions, storage companies and related storage businesses are seeking every extra bit of help possible to get back on the road to recovery. One option is to solicit the promotional assistance from experienced online storage industry portal websites like FindStorageUSA.com that can offer creative ways to attract new customers. Storage businesses are carefully selecting which storage portals to team with that can help promote related products and services. It is no surprise that the digital age is upon us companies are beginning to realize the value of leveraging video on their websites. Video is one of the best methods to communicate with a target audience as it is much easier to comprehend a visual message that consists of visual and audio content than it is to just read something. This is why video is quickly becoming the preferred alternative as it allows consumers to watch a quick overview of the products and services offered by various storage companies and decide within 30-60 seconds whether or not this is a company that they want to consider doing business with.
While Storage business owners can also find traditional advertising methods on FindStorageUSA.com such as Listing Ads and Banners Ads that offer lead generation and link back to production site, FindStorageUSA is the first portal in the storage industry to offer the ability to integrate Video Infomercials and Video Spokeperson services within the advertisers virtual showroom. Whether the storage advertiser already has their own web based video infomercials or if new videos are needed, FindStorageUSA has the ability to quickly create or upload new leading edge videos that help position the company and gain new customers. In addition to the video based showrooms, FindStorageUSA.com also allows digital pictures with integrated descriptive audio, real time automated lead generation and tracking, web based Live Chat operators, GPS Coordinates for easy GPS navigation to site, integrated Google Map View that allows satellite visibility to property, integrated one-click MapQuest Directions to site, inventory pricing with cost per s/f analysis and last but not least Call Tracking numbers that allow all calls to be measures, recorded and tracked.
Clients will find that FindStorageUSA stands out among the competition for many reasons mainly due to the SEO specialists and web design expertise that the company employs. The portal leverages the best practices that were implemented from the sister site within the RV industry called FindRV.com. FindStorageUSA is a highly optimized website that allows the storage customer to host an integrated virtual showroom that clearly showcases the products and services of nationwide multi-site Storage Companies, Moving Companies and Truck Rental agencies. In addition, FindStorageUSA.com also offers consulting services for clients who need Website Design, SEO Services, Pay-Per-Click or Social Media for their storage industry related production websites.
FindStorageUSA has big plans for the future. The President of the company, Robert Ferguson has many years of Internet Marketing, Design & SEO experience and had this to say about the services they offer: " Web based video is the best method to leverage moving images and other forms of audio or music to communicate a clear and convincing message that has true emotion. We are proud to be first storage portal in the industry to offer our clients video based marketing and we are determined and committed to become a leading storage portal in this market. The Storage businesses that are willing to come on board as part of our early adopter program will reap the greatest rewards over the life of their relationship with us. Our commitment is to keep the cost structure extremely reasonable while offering the most value added services. We offer multi-site discounts for large storage chains and we are locking early adopter special discount structures for clients that put their trust in us as we grow together. We are so confident that our innovative value added services along with our extremely reasonable price structure will result in maximum Return on Investment that we are willing to back the program with a 90-Day no questions asked money back guarantee".
To learn more about this new Storage business portal and all they have to offer, visit http://www.FindStorageUSA.com or view the program details located on the Advertise With Us page of their site. Visit the site today or call 281-547-0935 for more details.
###