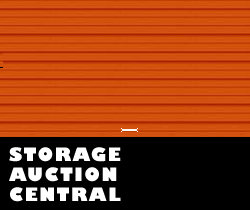 Virginia does not require reporting or registration of ordinary sporting firearms, including handguns, between private parties that are residents of Virginia
Prince William County, Virginia (PRWEB) January 11, 2012
With the introduction of several reality-based television shows on the subject, storage auctions have become a popular source of income for many Americans. Firearms are often found among the contents of storage units sold at auction and are highly sought after by bidders for their high value and easy resale.
"Everyone wants to find guns in a storage unit. They represent a profitable discovery that's easily converted into cash," said Adam Meyer, a veteran storage auction buyer from Virginia. "There are also a lot of misconceptions among bidders concerning taking ownership of a firearm through an auction," added Meyer.
The sale or transfer of firearms is regulated by federal and state laws and, in some cases, local ordinances. StorageAuctionCentral.com spoke with Virginia-based attorney Michael Coster and asked what legal issues arise for buyers in his state who acquire firearms through storage auctions.
"In the event a sporting firearm is acquired by auction sale pursuant to the Virginia Self-Service Storage Act, the buyer, unless ineligible, takes good title and has no reporting obligations," said Coster. "Virginia does not require reporting or registration of ordinary sporting firearms, including handguns, between private parties that are residents of Virginia."
"A prudent buyer would make an inquiry of the Virginia State Police about any reports of theft of that particular firearm using the serial number found on it. Of course, non-routine circumstances, such as an altered serial number, could make the firearm not legal to transfer or possess," added Coster.
But what about the rare occasion where a buyer uncovers a Title II firearm, such as a fully automatic rifle?
"The transfer of a title II firearm is strictly regulated and requires the signature of both the seller and the buyer, as well as payment of a tax. A title II firearm, which includes a short-barrel rifle, short-barrel shotgun, noise suppressor, and full-automatic firearm, among other things, that is even temporarily possessed without a complete BATFE transfer tax form (usually a Form 4) is contraband and can ONLY be transferred to the BATFE. Possession otherwise constitutes a felony. Here, the answer is simple: in either case, the new owner has to notify ATF and arrange transfer to them," said Coster.
StorageAuctionCentral.com is a leading provider of storage auction news and information. Discuss this article on our storage auction forum. Advice for this article was obtained from Michael Coster, a Virginia Attorney, mikec(at)resolvelaw(dot)com. Other "gun friendly" attorneys may be found at http://www.vcdl.org.
###