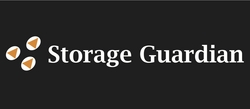 For years, our high-performance cloud services have successfully delivered exceptionally reliable online backup services to thousands of businesses, so cloud computing represents a logical and complementary service that will insulate them from disruption.
Toronto, Canada (PRWEB) February 25, 2011
Storage Guardian, the company that specializes in online and cloud backup solutions for small and medium-sized businesses, has launched metered computing services that, for the first time, make enterprise-grade cloud computing accessible to a company of any size. Storage Guardian Cloud Computing, which is available exclusively through Storage Guardian's VAR/MSP partner network, makes it possible for any company to eliminate in-house hardware and move desktop and server software applications from their in-house IT environment to a 'private cloud,' where they are accessed, managed and paid for on an as-needed, 'utility' basis.
Storage Guardian Cloud Computing is an ideal solution for any company that is considering purchasing a new server to run a new application, purchasing additional licenses of a software application, or scaling up internal computing resources to meet the needs of new projects or employees. Cloud computing also makes sense for companies with teams of remote workers that need secure access to enterprise data. Any application that is currently accessed as a shared resource can be migrated to Storage Guardian's cloud, especially business applications where minimal downtime is essential.
Storage Guardian Cloud Computing enables companies to:

Eliminate or reduce capital investments associated with information technology
Reduce the labor burden associated with technology infrastructure management
Eliminate the real-estate requirements of an in-house datacenter
Align IT infrastructure costs with fluctuations in business cycles
Reduce time-to-market for IT infrastructure deployment
Getting started with Storage Guardian Cloud Computing is easy
Adding Storage Guardian Cloud Computing to an existing network is as easy as adding a new server to a corporate LAN. Its physical location is transparent to users, who login and access applications and data just as they did before — except these applications now reside on a secure, private cloud. Network controls and firewall security are built in, along with high redundancy and availability. Storage Guardian Cloud Computing is powered by 6fusion's patent-pending Workload Allocation Cube model, which tracks CPU, disk and network usage, and bills these computing resources as units of actual consumption.
For more information and to get started with cloud computing, visit http://www.storageguardian.com.
"For years, our high-performance cloud services have successfully delivered exceptionally reliable online backup services to thousands of businesses, so cloud computing represents a logical and complementary service that will save them additional money and further insulate them from business disruption," said Dave Minns, client services director at Storage Guardian. "We think many companies will find it attractive to pay for their computing needs just the same way as they pay for their electricity and gas: as they actually use them. We're also recruiting channel partners looking to offer cloud computing to their customer base."
Storage Guardian cloud-based computing and data backup delivers business continuity
With more than ten years of experience and thousands of satisfied customers, Storage Guardian has established itself as a leader in small-business cloud continuity services. In addition to its cloud computing service, the company also offers enterprise-grade online data backup services optimized for the needs of small to medium-size companies. Unlike consumer-focused backup alternatives, Storage Guardian online backup is specifically designed for businesses that depend on Microsoft SQL Server 2008, Microsoft Small Business Server 2003/2008, Microsoft Exchange, Microsoft SharePoint, Novell GroupWise, and Lotus Notes. When used in conjunction with Storage Guardian Cloud Computing, a company can maximize the benefits of cloud-based business continuity protection.
Storage Guardian is SAS 70 (Type II)-compliant
Storage Guardian has completed the Statement on Auditing Standards (SAS) No. 70 for service providers, receiving a service auditor's Type II report. The SAS 70 Type II report is a widely recognized auditing standard developed by the American Institute of Certified Public Accountants (AICPA), and affirms that Storage Guardian's policies and procedures are appropriately designed with the proper controls in place, and functioning as designed.
Useful links
Storage Guardian secure cloud continuity: http://www.storageguardian.com
Storage Guardian Blog: http://www.storageguardian/blog
Storage Guardian Facebook: facebook.com/pages/Storage-Guardian/67194369358
Storage Guardian YouTube: youtube.com/user/storageguardian
Storage Guardian Twitter: twitter.com/storageguardian
About Storage Guardian
Storage Guardian delivers business continuity protection and information lifecycle management. Storage Guardian is used by small and midsize businesses, enterprises, and multiple-platform LAN computing environments that want to safeguard their critical business data in a secure, off-site location. Its remote backup service is the culmination of a decade of intense research and software development and represents a superior alternative to tape-based data recovery systems. Storage Guardian's online backup is based on televaulting technology from Asigra, a recognized leader in enterprise online backup. The company also sells it services through a network of authorized VARs and MSPs. For more information, visit http://www.storageguardian.com and Twitter @storageguardian.
###