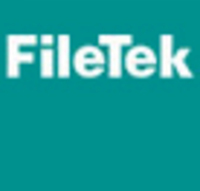 Rockville, MD (Vocus) February 16, 2010 –
FileTek, Inc., a leading global provider of large-scale data management and information governance solutions, today announced that Mark Seamans has joined the company in the role of Executive Vice President and Chief Technology Officer (CTO). Mr. Seamans brings over 20 years of experience in the design, development, and delivery of enterprise software solutions to the FileTek leadership team. The executive appointment announced today is effective immediately.
As Executive Vice President and CTO, Mr. Seamans will be focused on closely linking FileTek technology and R&D investments to the most pressing and highly-valued customer requirements. He will also serve as FileTek's key communicator regarding the company's technology vision and direction.
Mr. Seamans joins FileTek after contributing to the growth and success of both private and public enterprise software companies. He was CTO and a member of the board of directors at Cardiff, a leader in document processing and business process management from 1995 through 2003 when the company was acquired by Verity – a dominant player in the area of enterprise search and automated information processing. At Verity, Mr. Seamans served as Senior Vice President of R&D, where he led the company's team of over 200 engineers located in three development sites in California and Canada. In December of 2005, following the acquisition of Verity by Autonomy, a worldwide leader in pan-enterprise search and meaning-based computing technology, Mr. Seamans was appointed as the divisional CEO for the Cardiff business unit, where he had overall responsibility for the group's sales, technology and operational execution. Prior to his tenure at Cardiff, Mr. Seamans spent six years working for NCR/Teradata, where he managed several engineering development teams and worked on solution design and architecture.
Mr. Seamans earned an undergraduate degree in Cognitive Science from the University of California and a Master of Science degree in Engineering Management from Colorado's National Technological University.
"We are extremely pleased to have Mr. Seamans as a member of the FileTek team. Mark is a technology visionary who has consistently demonstrated an ability to guide the development of product capabilities that deliver maximum benefit to customers. We look forward to leveraging his broad experience in enterprise solution development to rapidly evolve our solution platform and deliver targeted solutions in a number of vertical markets," stated Bill Loomis, CEO at FileTek.
Mr. Seamans added, "I am excited about the opportunity to work with FileTek's customers and the company's outstanding research and development organization. FileTek has a long track record of delivering innovative storage management and information processing solutions, and there are tremendous opportunities ahead for FileTek to build on its strong technology foundation. You can expect FileTek to deliver products that will transform the way its customers work with information."
About FileTek
FileTek, Inc. is a premier provider of large-scale data management and information governance solutions, enabling organizations, worldwide and across multiple industry segments, to efficiently manage, rapidly access, and effectively govern their ever-growing volume of enterprise data. Since 1984, FileTek has provided comprehensive, award-winning solutions to companies, prestigious educational institutions, scientific and government agencies worldwide. From our patented and innovative StorHouse® high-volume data management solutions to our Trusted Edge® information classification and asset management software, FileTek maintains a steady focus: enhancing and automating information lifecycle management and data preservation processes for all categories and volumes of data.
FileTek is headquartered at 9400 Key West Avenue, Rockville, MD 20850. Telephone: 301-251-0600. Fax: 301-251-1990. The FileTek international headquarters, FileTek Ltd, is located at One Northumberland Ave., London WC2N 5BW. Telephone: +44 (0) 207 872 5583. Fax: +44 (0) 207 753 2829. The company also has offices across North America. To learn more about FileTek, visit: http://www.filetek.com.
©2010 FileTek. All rights reserved. FileTek, Trusted Edge, and StorHouse are U.S. registered trademarks of FileTek, Inc. Other trademarks included herein are the properties of their respective owners. The following U.S. patents protect StorHouse: 4,864,572; 5,247,660; 5,727,197; 6,049,804.
###