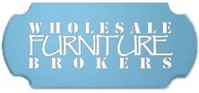 The price and diversity of the product selection from Storkcraft will give expecting families affordable options of all the furniture they need to prepare for their newborn
Boston, Massachusetts (PRWEB) September 24, 2009
In the past 60 years, Storkcraft has grown to become a leading baby furniture manufacturer in the market. Storkcraft has been striving to exceed expectations in value, quality, safety, and versatility in all of their baby furniture products. "Storkcraft has been in the juvenile furniture business since 1946 and is the dominant National brand for juvenile furniture in North America," says Jim Moore, President of Storkcraft when asked what makes Storkcraft different.
The entire collection of cribs, toddler beds, changing tables, chests, mattresses, gliders, and toys are now available for customers to order online at the Wholesale Furniture Brokers' websites in the USA and Canada. 175 new products have been added to both websites. The products are designed with solid wood and wood products and finished with non-toxic paints. Most of the products can be customized with a number of different colors including black, cherry, cognac, natural, oak, and white.
The stages crib collection allows the crib to be converted into a toddler bed, daybed, and full-size bed. The convertible crib design allows parents to continue using the furniture for an extended period of time adding value to their investment.
The gliders are designed with removable, machine washable cushions, enclosed metal ball bearings, and hidden storage compartments in the arms. Depending on the cushion color and type, the cushion varies from polyester to microfiber upholstery. Each glider is designed with a mesh-like cover under the seat cushion. Springs under the cover support the cushion. The soothing gliding motion of the glider helps mothers comfort their babies. "The price and diversity of the product selection from Storkcraft will give expecting families affordable options of all the furniture they need to prepare for their newborn," says Matt Holmes, Marketing Manager of Wholesale Furniture Brokers when asked how Storkcraft fits into the Wholesale Furniture Brokers' collection.
All of Storkcraft's products are carefully designed and tested to ensure they meet or exceed all domestic and international standards for juvenile furniture safety and performance. The products are Juvenile Products Manufacturers Association (JPMA) certified. The JPMA Certification Program was developed and published by American Society for Testing and Materials (ASTM) International which includes other JPMA manufacturers, retailers, consumer groups, industry members, and USA Consumer Product Safety Commission (CPSC) staff. The JPMA Certification Seal lets customers know that Storkcraft's products conform to the safety and design requirements established by ASTM. Testing is done in independent laboratories and at Storkcraft's manufacturing facilities to ensure all products meet high standards of quality and safety. Online shoppers will be able to see the JPMA Certification Seal on any of the Storkcraft products they browse on the Wholesale Furniture Brokers' websites. "Knowing all of Storkcraft products undergo extensive testing, and they follow standard safety requirements will help our customers make an easy buying decision and feel better knowing their babies will be safer," says Holmes. The design and construction of each crib follows standards regulated by the Consumer Product Safety Commission in the USA and Health Canada in Canada.
Wholesale Furniture Brokers' customers who order Storkcraft products will be protected by a limited one-year warranty in Canada and the Continental USA.
Storkcraft products are stocked at warehouses in Richmond, BC in Canada and Bellingham, WA and Pennsville, NJ in the USA. Online shoppers at Wholesale Furniture Brokers can expect high quantities of stock on all of the popular products. Furniture is shipped direct from a Storkcraft warehouse to the customer's home.
Storkcraft has been recognized and awarded for a number of achievements including the CIO 100 Award in 2009, Canada's Best Managed Companies in 2008, Business Excellence Award for Leadership in 2007, and the Ernst & Young Entrepreneur Of The Year in 2006.
About Wholesale Furniture Brokers
Wholesale Furniture Brokers offers price leading furniture to online customers direct from the manufacturer in the USA and Canada. World class customer service is provided to customers by telephone, email, and chat. Shoppers can choose from a growing collection of furniture styles for inside and outside of the home at Wholesale Furniture Brokers. Furniture retail businesses and interior designers interested in ordering furniture available on GoWFB.com and GoWFB.ca, including Storkcraft baby furniture, can apply for Wholesale Furniture Brokers' furniture dealer and vendor program.
# # #