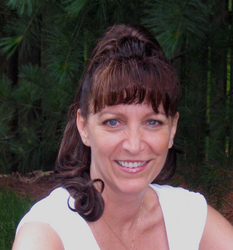 Baron Thinks Dogs Are People Too!
Wheaton, IL (PRWEB) April 7, 2009
"Baron Thinks Dogs Are People Too!" the new debut children's book from author Laurie Dean, is receiving many five-star reviews from readers and fans on Amazon.com. Dog Baron's longing for a best friend is a timeless tale that all people can relate to, regardless of age, gender, or cultural differences, and is sure to delight kids (and dogs) for years to come.
In addition, Big Baron, the book's title character, is now making his way to Dean's book signings and classroom appearances across the country. Baron joins Dean as she shares Baron's captivating and delightful story with kids and adults, alike.
"There is a popular saying among dog lovers everywhere that states simply: Dogs are the only chance we get to pick our relatives! I grew up in a big family with several pets; and presently as a mom, and grandma, I have decades of experience in childhood relations. Now with a great storybook as a means of expression, I can share my heartening tale and facilitate happy bonds between families and their dogs," Dean says.
Baron is a friendly, high-spirited dog whose exuberance is always getting him in trouble. He's not a bad dog; he's just got a lot of energy. His human family decides to send him to obedience school; will he learn to become man's best friend? Baron's effervescent doggy charm shines through in "Baron Thinks Dog Are People Too," which teaches children the importance of learning to act responsibly, and that one simple, thoughtful gesture can be the beginning of an amazing friendship.
Featuring colorful illustrations from acclaimed children's book author and illustrator Kevin Scott Collier, "Baron Thinks Dogs Are People Too!" is recommended for kids and dogs of all ages.
"This is a simple story, well written and quite appealing to the younger child. I have given this one the 'kid test' by reading it to two groups of small children, and I must say, it passed their scrutiny with flying colors. Dark, bold lettering makes the text easy on the eye and the story flow well," says reviewer D. Blankenship, who gave the book five out of five stars on Amazon.com.
Teachers who want to share Baron's inspirational story with young audiences now have the opportunity to do so, as Dean and Big Baron himself are available for classroom visits around the country. During their visit, Dean and Baron will share Baron's exciting story and valuable lessons with readers of all ages. The duo is also available for book signings.
Parents can also share Baron's story with their children by visiting http://www.BaronThinks.com. The site features fun, interactive features for children, including a puzzle game and printable coloring page. Parents and members of the media will find useful information about the book, such as a plot summary, as well as insightful questions parents can use to spur discussion with their children.
Baron's tale also benefits Operation Smile: One Smile. For each copy sold through Dean's One Smile site, Dean will donate $1 to the foundation. By purchasing a book through Dean's One Smile site, readers can spread the goodwill that Baron's story fosters.
For more information on "Baron Thinks Dogs Are People Too!" visit the book's main site at http://www.BaronThinks.com. To invite author Laurie Dean and Big Baron for a classroom visit or book signing, visit http://www.whimsical-llc.com/BaronThinks/events/.
About Laurie Dean
Laurie Dean brings a unique background to children's literature. With more than 30 years as a stay at home mom, she has an in-depth, practical knowledge of children's relations. Dean is also a relaxation expert, combining her backgrounds as a licensed massage therapist and Reiki master. And as director of a church nursery, Dean developed keen insight into the important role reading aloud plays in child development.
# # #