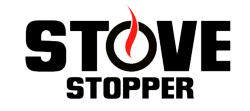 Prevent a tragic house fire from happening by using Stove Stopper. Stove Stopper prevents stove fires.
Mendota Heights, MN (PRWEB) March 28, 2012
Every night the evening news shows images of tears shed, homes destroyed and families broken due to house fires. Another person gets distracted from the stove. A grease fire ignites. Flames spread to the kitchen cabinets and up the walls. The whole kitchen goes up in flames. Then it becomes the whole house.
All of this can happen in five minutes. Stove Stopper prevents fires. A fire occurs every eight minutes. The effects can be seen on Twitter and the news. Many people focus of stopping the fire once it starts but it would be easier, cheaper and most importantly safer to prevent the fire.
Grease splatters are hot, so hot they ignite into flames. It really does not take much for a grease fire to start. And once a fire starts, if no one is there to stop the fire, the kitchen will go up in flames.
Take, for example, the fire near Springfield, MA on Sunday, March 18 that was started due to unattended cooking. The family is displaced but not hurt and the house has suffered damage. A smoke detector can help save lives but Stove Stopper can help save homes.
Stove Stopper ensures that the stove can only be on if it was being actively attended to via the motion sensor. When no one is nearby for the preset time limit, the Stove Stopper shuts off and a notification sound is emitted. A password lock makes it impossible for children to turn on the stove and timer can be set to shut off the stove automatically.
Moving into a new home is a proud moment. A moment that is built on with family celebrations and holidays. A home is a place where children are raised and grandchildren visit for the weekends. A home is personal in design and structure; a storage place for memories. A fire is always one distraction away and could take it all away.
The total cost of house fires annually is higher than all natural disasters combined, in the billions of dollars annually. Even if the fire is put out before the whole kitchen goes up in flames, there is still significant and costly damage.
Stove fires are a disaster regardless of their size. Smoke causes more damage then the flame, and may not be covered by insurance. The best way to eliminate risks associated with distraction is good fire prevention.
Stove Stopper is Better than the Competition
Stove Stopper prevents stove fires from ever happening. Some devices just spray gunk all over the kitchen if the device guesses there is a fire. Have fun cleaning that up. In addition Stove Stopper does not interfere with the temperature of the stove. Some devices attempt to prevent stove fires by not allowing the heat to pass a certain temperature. Sprinkler systems can actually make stove fires worse. Putting water on a grease fire spreads the fire and will make it even bigger. It is better to just prevent the fire in the first place with a Stove Stopper.
Stove Stopper cares about fire safety.
The brand new website StoveStopper.com is dedicated to bringing the most recent news from around the world about Stove fire and how to protection against fires. Advice and strategies on family safety will be offered.Twitter will be tied in to analyze and chart the most recent stove fires in real time. Stove Stopper could have prevented most stove fires reported when using the higher fire safety setting .
A 24/7 response center is available to offer advice, support and answer any question related to Stove Stopper. The goal is to prevent thousands of fires and make the world safer. Visit StoveStopper.com to order a Stove Stopper use promo code: EXT3142 (free shipping) as well as a kitchen fire extinguisher.
Ordering Stove Stopper makes families safer because, Stove Stopper stops stove fires.
About Stove Stopper: StoveStopper.com is part of a national organization of privately owned companies that are dedicated to providing supports to people with developmental disabilities and seniors. The Stove Stopper helps us achieve the highest level of support.
"Stove Stopper" is sold and supported by Sengistix, LLC. "Stove Stopper" product is "StoveGuard" manufactured by Stove Guard International LTD.
To schedule a interview or for more information please contact Kirk Simmons at: 952-220-1581.
# # #