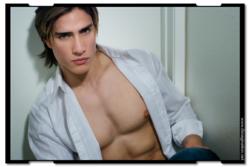 (PRWEB) November 20, 2012
High Class Straight Male Escorts are now starting to be called Male Companions as the industry is rapidly changing say's "Dan, the 32 year old owner" of Male Escort Online.com.
Male Escorts for women or should we say a Male Companion is in huge demand in Los Angeles & Miami Florida and continues to grow at a rapid rate across the United States.
More and more successful and wealthy women are strapped for time when it comes to trying to find a man to spend quality time with hints why these women are in need of a matchmaking service like MaleEscortOnline.com. When a women contacts the company via email or by a phone they will be asked a series of questions as to what is important to them and what they are looking for in a male companion. This type of service allows women to be as picky as they want and also helps ensure a high level of customer satisfaction because of this type of matchmaking service offered for free.
On the flip side of this matchmaking service, all of the male companions that represent the company have also gone through a similar process, as it's very important to make sure the male companion is spending time with the types of women they prefer. This one two combination of matchmaking is what ensures such a high customer satisfaction rate and brings in waves of repeat customers for the company.
Most women are from the ages of 25-50 years old and are looking for a model type male companion that is interested in hanging out with them. Some of the things that women are looking for could range from a romantic dinner date to a travel buddy all the way to just finding someone to be their date at a company Christmas party or event.
If you are interested in trying out the service the company urges you to call them or email them to find out what type of match they could have waiting for you. Just know that if you are interested then be prepared to pay around $300/ hour for these high class males.
About Male Escort Online
Male Escort Online was founded when the company identified a need for male companionship among upper-class women. Since its founding, it has expanded and added two more important markets – Las Vegas and Miami however all men are available for domestic and international travel. The company encourages women considering male escort services to try it out at least one time before judging whether or not it works for them.