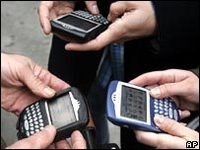 Many women who dress inappropriately ... cause youths to go astray, taint their chastity and incite extramarital sex in society, which increases earthquakes
(PRWeb UK) April 21, 2010
Ash from last week's Icelandic volcanic eruption may have grounded planes and brought whole airports to a stand-still, but it doesn't seem to have stopped thousands of Brits' embarking on extra-marital affairs.
IllicitEncounters.com, the UK's largest dating site for married people, has seen an unexpected surge in members and non-members logging on to the site from mobile devices in the last 4 days. The site suggests the increase can be attributed to the thousands of Brits stuck here and abroad, with nothing but their iPhones to amuse them.
On average, IllicitEncounters.com receives around 7% of its traffic from mobile devices; on Friday 16th, this figure had risen to 15%. Over the weekend, the site received over 8,500 visits from mobile devices; traditionally, this figure would have been around 2,900.
The statistics coincide with some rather outlandish claims from Iranian Cleric Ayatollah Kazem Sedighi, who this week claimed that extra-marital sex causes earthquakes. "Many women who dress inappropriately ... cause youths to go astray, taint their chastity and incite extramarital sex in society, which increases earthquakes", Sedighi told worshippers in Tehran. (Source : The Australian,17/04/10)
Adam Scott, CEO of IllicitEncounters.com, comments; "Major travel stoppages have always affected us; back in January, the snow caused our site to crash temporarily due to the excessive amount of visits we were receiving. Boredom and frustration mean that those stuck in airports across the world will be looking for the most stimulating, exciting thing they can get away with on their mobile. And what's more exciting than the idea of having an illicit affair?"
"As for the preposterous claim that cheating causes earthquakes; I think adulterers of the world have enough blame on their plates without having to take the rap for natural disasters as well."
IllicitEncounters.com currently has over 450,000 members in the UK. The site expect visitation figures to return to normal once airports are fully operational.
###