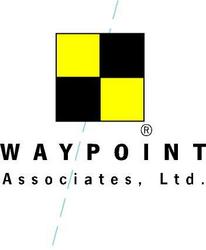 Not long after cost cutting has run its course, business must refocus on growing the top line; revenue.
Excelsior, MN (Vocus) July 25, 2009
Strategic assessment begins to answer the question, "So how now are we going to make our numbers?" Other than hoping or praying that the market recovers or that a competitor goes under before you do, the easiest way to make those numbers is to cut expenses. Because everyone knows this, corporations have been reporting revenues below estimates and earnings above estimates. Businesses have been slashing costs faster than they are losing anticipated sales.
However, as Henry Miles, CEO of Waypoint Associates, notes, "Not long after cost cutting has run its course, business must refocus on growing the top line; revenue." This is less of a financial challenge than it is a strategic one – being noticeably better that your competitors in a few key areas.
Miles added, "If you want to know how to come out of recession, think about companies that are doing so against the most formidable of competitors." Think about Schick. Only a few years ago, it was a dying brand. Everyone used Gillette beginning with its Trac II and right on through its ATRA, Sensor, Mach 3, and Fusion. Gillette's carbon-tungsten steel, multiple-blade, pivoting-head design set the standard for non-electric razors. But what really differentiated Gillette was the awesome marketing power of its owner, Proctor & Gamble. Gillette ads ran non-stop and their products commanded more rack space than anyone else. Indeed, observers believed that P&G / Gillette was driving toward a monopoly in the wet-shaving market. Around the world, the firm commanded unheard of market-shares ranging up to almost 90%.
Apparently knowing that they could never win the advertising and price war against Proctor & Gamble / Gillette, Schick must have done some strategic soul-searching before deciding to refocus on product development. With the introduction of their "Quattro Titanium Trimmer", Schick's breakthrough came in 2008 as the economy was finding new lows. For about the same price as Gillette, men could buy shaving cartridges that last 4 times longer. To add some sizzle, Schick attached little slippery panels on the sides of their razor making it literally glide around one's nose. And to top it all off, the company put an AAA, battery-operated trimmer at the opposing end of its razor. In other words, the company gave consumers a way to stretch their money with a razor that has all the features one can imagine. When hope appeared lost against an intimidating competitor in a maimed economy, Schick redefined shaving. The local Walgreen's now devotes half of its rack space in the shaving section to Schick.
Whether your firm is overwhelmed by an intimidating competitor or the global recession, the way forward begins with strategic assessment. Henry Miles points out, "Strategic assessment prepares a firm for the future by helping it: a) understand how well it is positioned relative to factors that are key to its success, b) prioritize actions against those key success factors, and c) excite its people to move forward against those priorities."
Waypoint Associates was founded in 1990. Clients have described its strategic assessment process as, "game-changing". Henry Miles is a 35-year veteran of business having held line, staff, executive, and consulting positions with some of the most successful companies in North America.
###