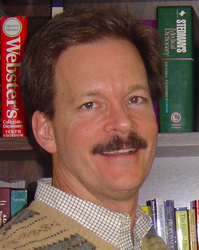 Salt Lake City, UT (PRWEB) June 6, 2008
Gregory Cuppan, Managing Principal of McCulley/Cuppan will be a guest speaker at the Drug Information Association (DIA) Annual Meeting June 22-26, 2008 in Boston, MA. Mr. Cuppan joins a group of industry thought-leaders and experts at this important pharmaceutical industry conference. Mr. Cuppan will make a presentation regarding how to enhance review practices within the pharmaceutical research and development enterprise.
In his presentation, Mr. Cuppan will examine how review work practices may be an organizational liability, compromising productivity as well as the value of critical document deliverables. His presentation will suggest that pharmaceutical companies are largely unaware of how current practices often negatively impact document development lifecycles and the communication quality of the final document product. His presentation will also suggest that insufficient attention is given to how documents can be efficiently developed and strategically reviewed to leverage the organizational knowledge. Mr Cuppan will then provide a summary of review best practices.
Mr. Cuppan is a recognized subject expert regarding authorship and review practices for technical and scientific documents. Mr. Cuppan is the Managing Principal of McCulley/Cuppan LLC, a group he co-founded. Mr. Cuppan has spent 25 years working in the life sciences with 15 years providing consulting and training services to pharmaceutical and medical device companies and other research enterprises. He has helped clients address concerns ranging from those associated with authoring and reviewing documents to those implicit in planning, developing, and coordinating clinical research and product development projects. Mr. Cuppan's principal focus is with the development and refinement of document management processes and practices used on large complex documents, such as clinical research protocols, study reports, and regulatory submission documents. Mr. Cuppan has personally worked with more than 50 companies and academic institutions in the US, Europe, and Japan.
More information regarding the DIA annual meeting can be found at DIA web site
###