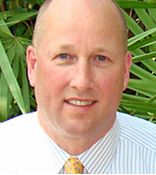 Our goal is to provide a significant, real-world educational experience for students who will be the next generation of healthcare strategists.
Atlanta, GA (PRWEB) February 21, 2012
To help educate the next generation of healthcare executives in the principles and practices of strategic planning, strategicplanningMD announced today that it will provide its strategic planning software and course materials to healthcare administration programs nationwide. There is no cost to colleges and universities who wish to use the course materials.
Over the past year, three colleges and universities offered pilot strategy courses using various components from strategicplanningMD's portfolio. Winston-Salem State University, University of California at Los Angeles, and Armstrong-Atlantic State University each taught strategic planning in their Master's-level health administration programs using strategicplanningMD's Web-based application, supplementing the course with content and data bases provided by the company.
"Our goal is to provide a significant, real-world educational experience for students who will be the next generation of healthcare strategists," said strategicplanningMD founder and Chief Executive Officer Scott Regan. "We wanted to take strategy from a theoretical, didactic exercise and better prepare students to actually lead a healthcare organization through its short- and long-term development and execution cycles."
The course allows colleges and universities to use the same software to teach strategy development that healthcare organizations around the country are using to develop, monitor, and execute their plans. In addition to the Web-based application, strategicplanningMD provides a case study for a fictitious hospital along with robust data bases that contain market data and detailed inpatient admissions data for the hospital profiled in the case. The program comes with a 10-module course curriculum that can be tailored to the school's academic calendar.
"Colleges and universities can use the course right out of the box, or they can use whatever components of the course make the most sense to them to organize and design a unique experience for their students," Regan said. "We are providing an array of tools to provide a better academic experience for health administration students. How schools use those tools is completely up to them."
Currently, six additional schools are preparing to implement the program at both the undergraduate and graduate levels. To learn more about using strategicplanningMD's software and course materials at your college or university, contact Scott Regan at 800-535-1559.
About strategicplanningMD
Serving more than 80 clients in 24 states, strategicplanningMD is a healthcare business intelligence company that drives excellence through innovation and performance. Through its suite of Web-based applications and related healthcare consulting services, strategicplanningMD helps organizations transform vision and high-priority goals into meaningful and tangible results. With a focus on enhanced management accountability and timely execution, the company provides unique tools to develop, monitor, and implement a variety of plans. A national thought-leader on healthcare strategy, the company offers free webinars and white papers on its website at strategicplanningMD.com.
###