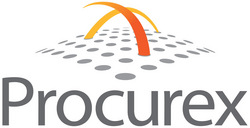 The value that the CICPC has gotten by using our processes and platform have been substantial and we look forward to continuing to service the CICPC and Big Ten schools for many years to come.
Erie, PA (Vocus) June 9, 2010
The CICPC has been a Procurex, Inc. client since 2004 and has just signed on to extend their Procurement Contract with thru 2013. As the Purchasing Consortium for the Big 10 and University of Chicago, the CICPC negotiates aggregate purchasing contracts for a wide variety of goods and services. CICPC members can participate in these contracts to achieve the highest value for their money spent. As part of the Procurex-CICPC contract, CICPC member schools receive discounted pricing on Procurex technology and reverse auction services.
The schools which use Procurex have generated in excess of $8 Million in savings across hundreds of reverse auction events on IT equipment, office suppliers, furniture, copy paper, audio-visual equipment, energy, fuel, and many other categories. For example, in a Strategic Sourcing event in April of 2009 for dorm mattresses, Procurex Inc. saved the CICPC a total of $368,408. Similarly, CICPC conducted auctions on truckload deliveries of copy paper over a period of two years, 2005 and 2006. The committee's total savings in these auctions were $779,403.
Several CICPC purchasing director's over the years have recognized the value that Procurex brings to the CICPC: "The folks at Procurex have been an instrumental part of our financial success. The economy has been rough, requiring us to watch every dollar spent. Having these tools and processes is as important now as it has ever been. The results we've gotten with Procurex have been impressive." Bret Grady, CEO of Procurex, Inc. added, "The value that the CICPC has gotten by using our processes and platform have been substantial and we look forward to continuing to service the CICPC and Big Ten schools for many years to come."
###