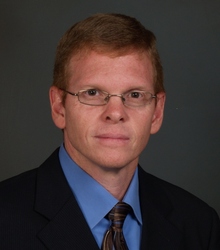 Otto is a highly regarded professional who is well respected by his peers throughout the industry
Bellingham, WA (PRWEB) July 25, 2008
Strategic Asset Alliance, the insurance investment specialist, today announced that Otto P. De Vries will work with the company as Director of Asset/Liability Management.
"Otto is a highly regarded professional who is well respected by his peers throughout the industry," said Alton Cogert, President and Chief Executive Officer, Strategic Asset Alliance. "Given his wealth of experience in the insurance arena, and the industry's current focus on Enterprise Risk Management (ERM), we are confident that Otto will play a key role in working with our clients to help them improve investment and financial results."
Otto joins Strategic Asset Alliance (http://www.saai.com) with over 15 years of experience in the investment and asset/liability management of various insurance and reinsurance portfolios. Having spent his professional career before SAA working with Scottish Re Group, Ltd., Everest Re, Bermuda Ltd, Banker's Reserve Life Insurance Company and Atlantic Portfolio Analytics & Management (APAM), Otto has sustained responsibilities for coordinating Enterprise Financial Planning and Analysis as well as support for annuity and enterprise risk management.
Most recently, while at Scottish Re Group, Ltd., Otto was Vice President, Asset/Liability Management & Annuity Reinsurance with responsibilities for implementing and integrating asset/liability management risk systems and development of measurement and management of ALM risks.
With a Masters in Engineering Management from Florida Institute of Technology and talents as a software developer, Otto worked at APAM with the team responsible for design and development of software featuring multi-factor structure modeling, cash flow generation, pricing, horizon analysis, portfolio optimization and risk analysis that was utilized for pricing, hedging, simulation, optimization and risk management of portfolios for foreign and domestic markets.
In his spare time Otto enjoys participating in outdoor sports and is a Certified SCUBA Instructor
About Strategic Asset Alliance
Strategic Asset Alliance, with offices in Washington State, Ohio and Maine, is an insurance investment consulting company comprised of former chief investment officers of insurance companies. According to the most recent Survey of Insurance Companies' Investment Management Practices, Strategic Asset Alliance leads in consultant market share, both for manager search/evaluation and for other services provided to insurance companies. As the only investment-consulting firm that exclusively serves the insurance industry, SAA provides services which encompass the entire investment process and include: best practices reviews of investment policy; strategic asset allocation analysis; establishment of unique and relevant benchmarks for asset management; peer group analysis; search, evaluation, selection and monitoring of asset managers; as well as portfolio performance measurement.
###