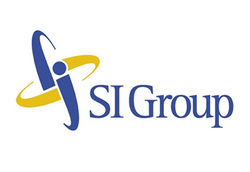 There is incredible potential for manufacturers to satisfy the demands of eco-sensitive end-users. SI Group can help companies seize this opportunity by developing concepts that will redefine existing products lines or help to create entirely new product categories
Schenectady, NY (PRWEB) March 20, 2008
SI Group, the leading global phenolic resin and chemical intermediate supplier, today announced the launch of StrategicGreen. StrategicGreen is a convergence of sustainability initiatives and customer solutions designed to help a broad range of manufacturing industries comply with environmental regulations, adapt products and processes for an eco-sensitive marketplace and improve the way companies do business.
Tightening environmental regulations and consumer demand for eco-sensitive options have created a tremendous worldwide potential for "green" products. With its unmatched R&D expertise and resources, SI Group can deliver sustainable custom "green" solutions that help manufacturers think beyond compliance issues to realize additional business benefits, which include:

Reduction of Volatile Organic Compounds (VOCs) emissions
Improved workplace safety
Enhanced product performance and durability
Streamlined production
Lower energy costs
Development of exciting, eco-friendly new products that grow business
Think "Green" to Achieve Compliance and Build Business
SI Group has built upon its century of growth and success to produce cleaner, safer, better-performing resins and chemical intermediates that can be put to work across a diverse array of manufacturing industries to create highly-customized "green" solutions. SI Group products satisfy workplace safety requirements, reduce VOCs emissions and achieve strict compliance standards - without sacrificing performance, durability and desirable product properties.
As the global industry leader and value-added partner to the manufacturing industry, SI Group operates 22 facilities located throughout 13 countries. Applying its diverse industry insight, SI Group helps clients worldwide to accelerate the product development process and time-to-market.
"There is incredible potential for manufacturers to satisfy the demands of eco-sensitive end-users. SI Group can help companies seize this opportunity by developing concepts that will redefine existing products lines or help to create entirely new product categories," says Paul Tilley, senior vice president at SI Group. "We are pleased to play an important role in advancing the industry with our StrategicGreen initiative and deliver benefits that will transform our client's evolving business needs."
Click here to listen to a podcast with Paul Tilley as he talks about SI Group's StrategicGreen initiative and the powerful business benefits it provides to today's manufacturers.
SI Group provides a simple online tool to help companies that want to provide cleaner, greener products get started. Those interested can visit http://www.gostrategicgreen.com to fill out a quick worksheet about specific technical and environmental compliance challenges. SI Group will respond with ways to turn these challenges into a strategic advantage.
To learn more about StrategicGreen, please visit http://www.gostrategicgreen.com to read a series of case studies profiling SI Group's eco-friendly phenolic resin solutions in action. For more information about SI Group and its line of StrategicGreen Phenolic Resins, please visit http://www.gostrategicgreen.com.
About SI Group
SI Group, is a family-owned company founded in 1906 and headquartered in Schenectady, New York. A leading producer of phenolic resins, chemical intermediates, and emerging in the electronic specialty chemicals market, SI Group is a global chemical manufacturer and has over 20 operations in 13 countries around the world. In 2006, the company celebrated 100 years in business. For more information about SI Group, visit http://www.siigroup.com.
###