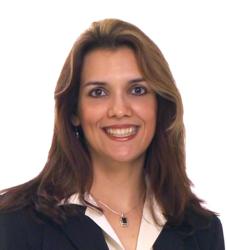 There are some significant changes in how fans can now interact with the business page.
(PRWEB) March 31, 2012
On March 30th, 2012, all business fan pages on Facebook switched to a new timeline layout. Katerina Williamson, the founder and CEO of Strategic Marketing Academy, saw an increase of questions from small business owners in regards to using the new Facebook timeline to market their local business. Many business owners are upset and confused after spending time and money learning and implementing previous Facebook tools, such as custom reveal tabs and default landing pages.
While several of the features that small businesses started using have gone away, Facebook added some great tools to help businesses present their brand in a better way. The timeline layout uses a lot more visual design with larger cover images and ability to highlight historical posts and milestones.
Strategic Marketing Academy administers many different types of Facebook fan pages, ranging from individual brand promotions to local small businesses to themed community pages.
In a recent seminar, Katerina Williamson explained, "There are some significant changes in how fans can now interact with the business page. Some of the changes we've seen had an adverse effect on the engagement of page fans, which resulted in lower likes and shares of posts and updates. We had to adjust many practices that used to work great because with the timeline layout, they just didn't have the same effect."
The biggest challenge that Williamson sees is that "many small business owners are just too busy to figure out how to use Facebook to market a local business. To make matters worse, if they did invest time and money last year to implement Facebook marketing, they are in for a surprise because now they have to change some thing that they were doing."
While the new timeline layout is going to require some changes and tweaking, it is a worthwhile investment. Facebook marketing is an absolute necessity for businesses as more and more customers rely on social proof and online recommendations and reviews when making purchasing decisions.
There are many positive aspects to the new Facebook timeline layout for small businesses. In this free webinar, Katerina Williamson will be guiding business owners through the new layout and sharing the strategies that she has tested to make it more effective. Attendees will learn how to build a significant online presence on Facebook to drive targeted users and convert traffic to Like the business page. They will also learn how to convert Facebook "likes" into loyal paying clients.
To register for the webinar "How To Use Facebook Timeline Pages For Local Business Marketing" please visit Strategic Marketing Academy.