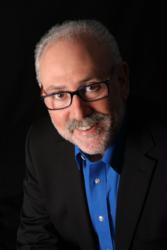 Companies live on for generations; leaders do not.
Centerbrook, CT (PRWEB) June 18, 2013
The business consulting experts at Strategies Coaching and Training know that every entrepreneur is a unique mixture of passion, vision, innovation, gambler, salesman, and dreamer. The mixture may vary from one entrepreneur to another, but the common bond they all share is being crazy enough to chase their dreams and test their abilities to lead others. The failure rate of start-up businesses is staggering, but the entrepreneurial warriors that do succeed get to live their dreams and become captains of their own ships for many years to come.
The problem for successful entrepreneurs is finding a way to retire from their own companies. Many have thoughts of "cashing out" tucked way back in their brain. Others have children working in the company and think, "My kids will run the company when I retire." Still others maintain that, "My employees will run and own the company one day," thought that allows them to fall asleep at night. These are all great thoughts, but in reality, most entrepreneurs are so caught up in running their companies that they do a pretty lousy job of building a solid exit strategy. Many just avoid it altogether.
Here are are some no-compromise thoughts on how owners can retire from their own companies:
Reality of Different Timelines: Companies live on for generations; leaders do not. Leaders need to ask themselves what are they doing now – today – to ensure that their companies will endure long after they sell it or retire? Too many owners run their companies as if they will live forever. The years fly by. The time to start planning an exit strategy is the day one starts planning their business.
Vision Crossroad: An owner's vision is the company's vision. However, when the onwer's personal vision shifts to retirement, there is an inherent danger that it can bring the company's vision along with it. Simply put, the company's vision becomes to retire its owner, and that's asking for trouble. The best strategy is to begin coaching your ownership team to create an updated company vision that embodies where THEY want to take the company. Letting go of the visionary role is tough for entrepreneurial leaders, but when approached with the right mindset, it is a very exciting and empowering process.
Let Go Of the Reins: Whether the intent is to sell or retire, owners must let go of the reins and allow their leadership team to oversee operations and management. The intent is to make the company self-sufficient and self-sustaining. It's a process that takes years of coaching and mentoring to prepare the bench of leaders. A self-sustaining company is more attractive to a buyer – and fetches a higher selling price. Or, it simply sustains the seller's income in retirement.
Financials: If an owner were to slide their company's financials across the table to a potential buyer, what story would they tell? Would it be the story of a healthy company that manages cash and expenses, contains liabilities, and drives profit? Or would it be the story of a company that is cash-strapped, burdened with debt, undisciplined, and racking up losses? If the owner is not proud to slide their financials across the table to a potential buyer right now, it's time to get into a coaching program. Ugly financials means there is a lot stuff that needs to be addressed – beginning with leadership.
Choose the Exit Door: Owners must decide whether they want to sell their company, or transition the leadership. Either way, they must decide how they want to exit their business and begin preparing for that day – even if it's ten or twenty years from now. If selling is the exit door they want to go through, then they need to start looking at their company as an asset and make it shine in its culture, financial reports, and how it operates. If they choose succession to family members or employees, they must do the same as selling, but with extreme emphasis and clarity on what the company will look like after they step down. This can be quite complicated and requires outside coaching and guidance.
The last thing an owner wants to become is the elephant in their company's living room. Retirement is a natural progression. If owners want to reap the financial rewards of building an enduring company, they need to begin planning their exit strategy now.
Sign up here to receive more leadership tips on how to grow your business from Neil Ducoff and Strategies in his weekly leadership email series, the Monday Morning Wake-Up.
About Strategies:
Neil Ducoff is the Founder and CEO of Strategies, a business management coaching, consulting and training firm. He is also is the author of the award-winning "No-Compromise Leadership" leadership book , as well as "Wake Up!" and the recently published second edition of "Fast Forward". To learn more at http://www.strategies.com/business.