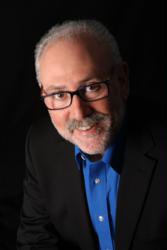 A true leader works tirelessly to drive the Four Business Outcomes: productivity, profitability, staff retention, and customer loyalty.
Centerbrook, CT (PRWEB) May 24, 2013
Strategies, a leading national business management training and coaching company, has just posted a new article on their web site titled, "Leading is About Believing in People".
"Being the leader of a business is perhaps one of the most complex, rewarding, and often brutally frustrating professions," says Strategies Founder & CEO, Neil Ducoff. "Leaders are constantly held accountable, subjected to relentless demands, and must always be at the top of their game. A true leader works tirelessly to drive the Four Business Outcomes: productivity, profitability, staff retention, and customer loyalty. But when you peel away all of the trappings of leadership, what it really comes down to is believing in people – and that's where things start to get interesting."
Ducoff continues, "A leader's job is to achieve results through the work of others. They keep people and teams on task. They maintain order, direction, and momentum. But would you want to work for a leader who is solely driven by the numbers, in an organization where people are simply the means to an end? In turn, would you want to be that kind of leader? You will get your results, but at what cost to those you lead; and at what cost to the work environment, or company culture?"
Here are six strategies to help leaders maintain a vital balance between believing in people and achieving the right outcomes:
THE HEART OF A LEADER: The hallmark of a true leader is believing in those they lead. Inspiring, coaching, guiding, correcting, and applauding individuals to achieve their full potential is a responsibility of all leaders. More importantly, it is the most fulfilling aspect of being a leader. Hitting a goal is a momentary "woohoo". Helping and seeing an individual stretch, grow, and display that inner glow of personal pride in their work is the true reward of leadership. There will be failures along way, but the heart of a no-compromise leader always has faith in the people he/she leads.
MISTAKES ARE LESSONS: No amount of planning can eliminate mistakes. No policy and procedure manual will ever eliminate rule breaking. No system will ever be without flaws. And the bigger the list of consequences is, the more fear-based and antagonistic the company's culture becomes. Leaders set the agenda, establish parameters, empower employees, and get out of the way. They encourage ideas and innovation. They view mistakes as learning opportunities. There will be those dumb mistakes that require a fierce conversation and documentation. But fear-based, dictatorial, and inflexible cultures are not the cultures that no-compromise leaders create.
ATTITUDE OF GRATITUDE: Working for a leader who keeps gratitude and appreciation locked in a safe feeds a pretty thankless work culture where nothing is ever good enough. Every win is worthy of praise. A simple thank you, great job, woohoo, or atta-boy is a pretty simple and powerful sign of appreciation.
ABOUT BEING LIKED: Leadership is not about being liked. Leadership is about integrity, trust, mutual respect, appreciation, and accountability. If "being liked" is so important to someone, leadership may not be their calling. One cannot say "yes" to everything. Sometimes, leaders need to make tough decisions on behalf of the company that will be unpopular. There will be times when leadership will feel isolated and alone. This is all part of the reality of being a leader.
CONNECTING: Communication and information flow is something that every business, no matter how successful and admired, can get better at. Leaders need to connect personally with those they lead. It's amazing how even in small companies with just a dozen employees, true connections among staff can be a rare occurrence. When the leader is consumed with achieving results and hitting your numbers, they are stuck in their box where employees are reduced to objects. Employees see and feel the leader's indifference. If leadership doesn't care about them – they don't care about leadership. It's just a job until something better comes along. Connecting is vital. Connecting is believing in people.
THE LEADER'S LEADER: The leader's job is to coach, inspire, and grow the company and its people. But who coaches them? Who keeps leadership on task and helps their to reach their full potential? Who can leaders really vent their frustrations to or talk with through their challenges? The most effective leaders have a coach.
Sign up here to receive more leadership tips on how to grow your business from Neil Ducoff and Strategies in his weekly leadership email series, the Monday Morning Wake-Up.
About Strategies:
Neil Ducoff is the Founder and CEO of Strategies, a business management coaching, consulting and training firm. He is also is the author of the award-winning "No-Compromise Leadership" leadership book , as well as "Wake Up!" and the recently published second edition of "Fast Forward". To learn more at http://www.strategies.com/business.