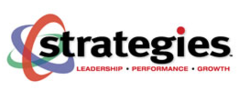 Centerbrook, CT (PRWEB) May 15, 2013
Strategies, a leading provider of business coaching and training services for professional salons, spas and medspas, will be offering a free webinar titled "Why I Switched to Team-Based Pay" on Monday, May 20th, at 1pm Eastern time.
Individuals who cannot attend the live session may register anyway and receive a recording of the event within 24 hours of completion.
The webinar will be hosted by Strategies Founder & CEO, Neil Ducoff, who first introduced the Team-Based Pay model to the professional beauty industry over 30 years ago. Ducoff will moderate a panel of four salon/spa owners who are currently using the Team-Based Pay model in their companies. Each owner will share why they embraced Team-Based Pay, what their conversion was like, how staff reacted, and how their financial scenario has improved on new system. They will also share their insights on the fundamental differences between leading a company on Team-Based Pay versus commission.
TO REGISTER for both the live event and the recording, click here to visit Strategies' web page for salon and spa business seminars. There is no fee to attend this presentation.