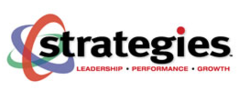 Centerbrook, CT (PRWEB) May 17, 2013
Today's leaders are consumed with deadlines, "to do" lists, emails, deleting spam, meetings, interruptions, urgent problems, family and bucket lists of things they want to check off before it's too late. In an effort to alleviate this stressful reality, business consulting experts, Strategies, have just released an article that provides the top 6 ways leaders can find more time in their daily routine.
It's virtually impossible for leaders to become immune from time management challenges. Things happen that require everyone to lead in the moment. The world around us relentlessly tries to invade and capture bits and pieces of our time. What leaders need to realize is that they do the same to those around them. It's what leaders do. All it takes is for someone to say, "I need to speak to you for a minute," and in the blink of an eye, half a day has passed and they are thrown completely off schedule.
Here are six strategies leaders can start using immediately:
MAKE APPOINTMENTS WITH YOURSELF: Chances are, most leaders' calendars are full of appointments with everyone but themselves. If you have a project that needs to get done, schedule the time to get it done on your calendar. That time is yours. Do not give it up for anything but dire emergencies. Show up on time and prepared to dig in and work. You'd be surprised at how productive you can be when given just two hours of concentrated, uninterrupted time. More importantly, scheduling yourself in this way takes care of the toughest part of a project – getting started.
LOW-LEVEL VS. HIGH-LEVEL STUFF: If leaders are continually frustrated that they are not getting enough work done, it's time to consider all of the things they have been doing instead. Entire days can evaporate when spent completing low-level busy work and putting out fires. The truth is, sometimes focus is put on the small stuff in order to avoid working on the big stuff. Remember, it feels much better when you get the high-level activities off of your plate. It's you who allows the world to interrupt and distract you. And when the world doesn't do it, you do it to yourself.
DON'T DO IT ALL: The one thing that control freak leaders are consistently amazing at is driving those they lead absolutely crazy. Nothing is done fast enough or good enough. Everyone else must be blind because they can't see what you see. People want to do a great job. People want to feel empowered and appreciated. But control freak leaders are never satisfied. Most of all, control freak leaders are rarely satisfied with their own work. It's time to let go of some of the controls before it's too late.
RETHINK THE "TO DO" LIST: This is all about managing what you allow on your plate. Your plate is your schedule. You can fill it with lots of low-level stuff and look busy as hell while accomplishing very little. Or, you can fill your plate strategically with high-level projects that will lift your company to that elusive next level. Think about the value of work and projects before you add them to your plate.
CLIMB OUT OF YOUR RUT: This one is simple. You don't have time to get stuff done because you are stuck in your rut. Your rut is your daily routine and, being a creature of habit, you are comfortable in your rut – even if you don't like it. Climb out of your rut by allowing yourself to master your time differently. Get to work early. Greet your team. Lead a huddle. Talk to customers. Just change it up for 30 days and see what happens.
RESPECT YIELDS RESPECT: If you want others to respect your time and your schedule, you need to respect theirs. Too often, leaders are the elephant in their living room causing roadblocks, interruptions, and disruptions. Leading is about getting out of the way. Leading is about empowering others to do great things.
Sign up here to receive more leadership tips on how to grow your business from Neil Ducoff and Strategies in his weekly leadership email series, the Monday Morning Wake-Up.
About Strategies:
Neil Ducoff is the Founder and CEO of Strategies, a business management coaching, consulting and training firm. He is also is the author of the award-winning "No-Compromise Leadership" leadership book , as well as "Wake Up!" and the recently published second edition of "Fast Forward". To learn more at http://www.strategies.com/business.